Migmg news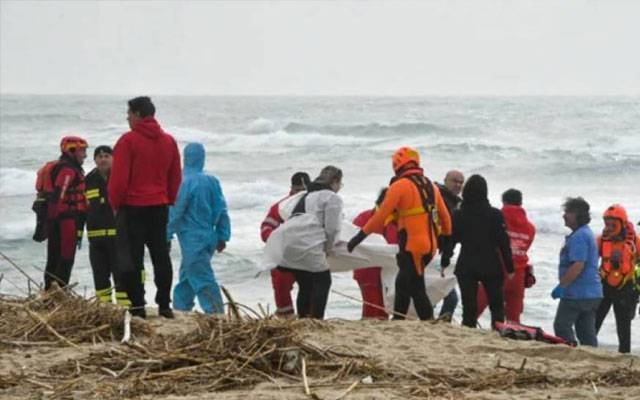 Web Desk: 16 out of 20 Pakistani youths on the migrant boat have been rescued, while 4 people are missing.
According to the details, 58 people died when a boat with immigrants tried to enter Italy illegally. There were 20 Pakistanis in this boat, 16 of whom were rescued, while 4 people are missing. Pakistani diplomatic personnel arrived at the site after a 9-hour journey and met 16 Pakistanis individually.
In this regard, Pakistani ambassador Ali Javed says that 16 Pakistani youths are present in the Sahih Salamat medical camp, and the diplomatic staff will remain at the site until tomorrow. According to Pakistan's ambassador, the Pakistani youths belong to Malakand, Gujarat, Gujranwala and Hafizabad.
It should be noted that there were 120 people on the boat from different countries who were trying to enter Italy illegally.
.