News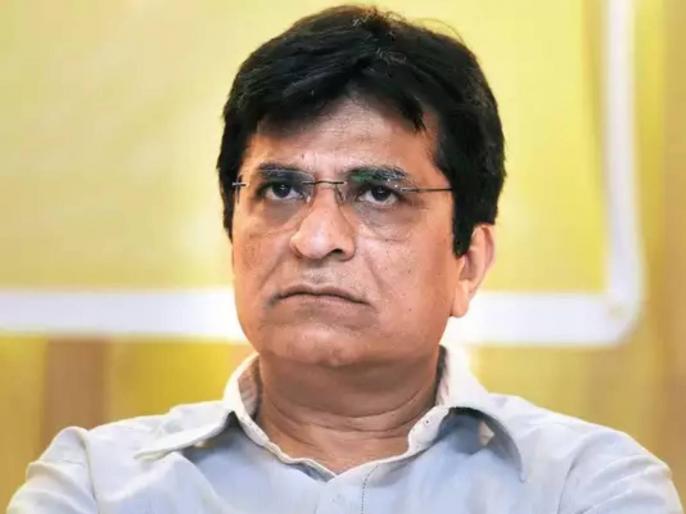 Mumbai: BJP leader Kirit Somaiya and Shiv Sena MP Sanjay Raut are facing allegations over the funds raised to save the INS Vikrant warship. Somaiya was to raise funds at Raj Bhavan. Raut asked where the funds went. Somaiya explained that symbolic funds were raised on it. After this, netizens have now discovered a Facebook post of Somaiya in 2013.
Only 35 minutes to raise funds – Somaiya
Somaiya explained that only 35 minutes were raised for INS Vikrant. A symbolic event was held on December 10, 2013 for Vikrant. In 35 minutes I raised funds. About 10 people put money in the box. How can such a fund be raised in just 35 minutes? The Congress had also started a begging movement. Somaiya raised the question of how much money he collected from it.
Raut also questioned the FIR lodged by Somaiya with the Mumbai Police in the Vikrant case. How did the police file an FIR on the basis of anecdotal information only? How was the FIR registered when there was no evidence? Raut alleges. He had earlier leveled 17 allegations against me. However, no evidence was given, Somaiya said.
Netizens find 8 year old post
Some have discovered Kirit Somaiya's 8 year old Facebook post. It has also gone viral. It mentions that Somaiya met the Governor. During the Governor's visit, INS Vikrant requested to save the warship. Mumbaikars will raise Rs 140 crore for Vikrant Martyrs' Memorial Museum, Somaiya told the Governor.
Web Title: bjp leader kirit somaiya clarifies over ins vikarant netizens comes up with 9 year old post
Get Latest Marathi News , Maharashtra News and Live Marathi News Headlines from Politics, Sports, Entertainment, Business and hyperlocal news from all cities of Maharashtra.
.