News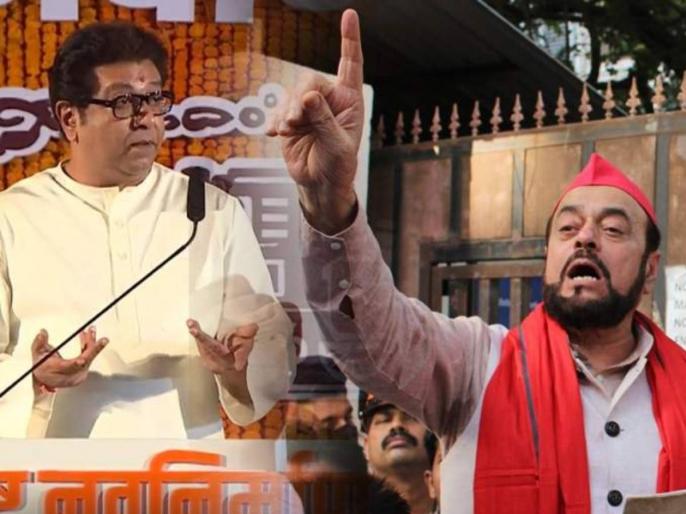 Abu Azmi on Raj Thackeray: whose party has only 1 MLA. Why should people listen to leaders who have no support in the state? Azan is only for two minutes in the mosque and it is allowed. Therefore, the statement made by Raj Thackeray is to create a religious rift and he should be arrested and put in jail, demanded Samajwadi Party state president Abu Azmi. He was speaking in Mumbai.
At the party's Gudipadwa rally, Raj Thackeray had warned that if the trumpets did not come down, we would put double loudspeakers in front of the mosque and play Hanuman Chalisa on it. After that, MNS workers started playing Hanuman Chalisa on various places in the state. Police also took action against the activists concerned. The repercussions of Raj's statement were felt across the state. Many leaders started criticizing Raj. Shiv Sena had criticized Raj for blowing BJP's trumpet on Shiv Tirtha. Abu Azmi also criticized Raj and asked, "Isn't there noise pollution when DJs are played in Ganpati and Navratra?"
Abu Azmi, while commenting on Raj's statement today, demanded his arrest. "A party that is not given much importance. People who do not have mass support. Why should people listen to such leaders? It is not right for such leaders to disturb the atmosphere by making statements that create religious rifts. I demand that Raj Thackeray should be arrested and imprisoned," said Abu Azmi. Said.
Web Title: Arrest Raj Thackeray and put him in jail Demand of sp leader Abu Azmi
Get Latest Marathi News , Maharashtra News and Live Marathi News Headlines from Politics, Sports, Entertainment, Business and hyperlocal news from all cities of Maharashtra.
.