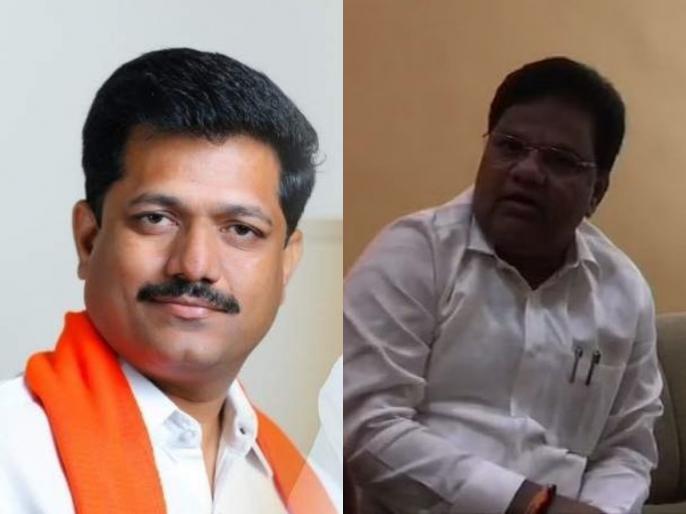 News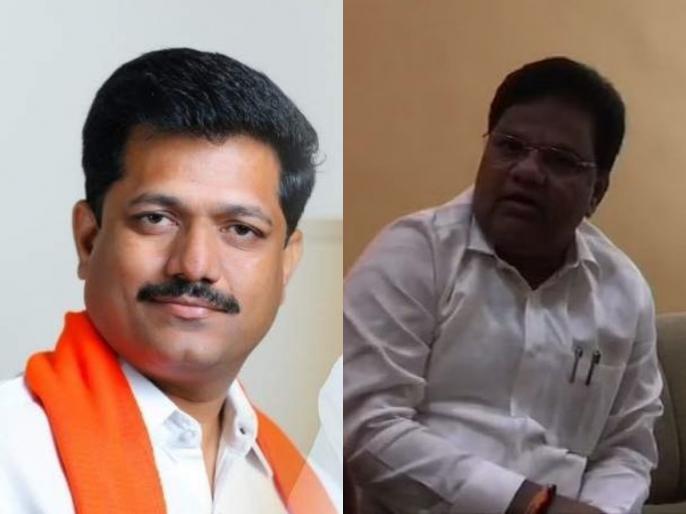 Mumbai: After the results of the Legislative Council, the revolt of Eknath Shinde has posed a big crisis to the Mahavikas Aghadi government in Maharashtra. He made serious allegations that he tried to kidnap MLAs and take them to Surat. Osmanabad MLA Kailas Patil shared a thrilling experience in front of the media. Tanaji Sawant, MLA of Shinde group, has made a big blast while there is a commotion over this.
MLA Tanaji Sawant said that after the secret ballot, Kailas came to me and said he wanted to go to paradise. We both went to Eknath Shinde's house in the same vehicle. Discussed. After that we headed towards Surat. In the vehicle he was busy with his mobile. After arriving at the check post in Gujarat, the train stopped for urination. He then told me to discuss. I told you what to discuss, so you came. He said he wanted to go back because if asked, he said no, I am scared. Then I told him to take my car if he wanted to go back.
But now Kailas Patil is misleading the media in front of the media. He was taken to Gun Point, but nothing happened. He is misleading the people of Maharashtra and party leaders. He used to talk to me repeatedly saying that he is in Shiv Sena because of you. For two and a half years, he misled me and the party chief. Nothing happened in front of the media. The brothers did not call anyone, there was no pressure on anyone. It is unfortunate that MLA Kailas Patil is trying to gain the sympathy of MLA Matoshri by fabricating false and virtual stories. MLA Tanaji Sawant has said that the party chief should also be wary of MLA Kailas Patil who has a double standard.
4 km trekking trek
It is alleged that several MLAs were taken to Surat in different vehicles asking them to go for dinner after the Assembly polls. Kailash Patil, MLA of Osmanabad, escaped from the Gujarat border in this vehicle. After the polls for the Legislative Council were completed on Monday, some Shiv Sena leaders told the MLAs that they wanted to go to Thane for dinner. After this, in the evening, the bus was diverted towards Thane in different vehicles. However, the vehicles did not stop even after passing through Thane. After traveling for a few hours, the vehicles started moving, saying that Mr. Shinde has stopped and will meet him. The vehicles were stopped at the Maharashtra-Gujarat border.
Shiv Sena MLA escapes from border in darkness and torrential rains; 4 km trekking trek
At the same time, MLA Kailas Patil got out of the vehicle under the pretext of urinating. After this he started walking towards Maharashtra in a way that no one could see in the dark. Kailash Patil continued his trek on the road of darkness, enduring showers of drizzle. About 4 km distance cut through rain soaked darkness. After that he took a lift from a two-wheeler passing by on the road. Later, the two-wheeler stopped at the village and started walking again. In a short time, they completed the journey to Dahisar by taking a truck lift. From there, Kailas Patil claimed that his vehicle reached Varsha Bangla directly.
Web Title: Eknath Shinde Revolt: Shinde group MLA Tanaji Sawant reaction on MLA Kailas Patil allegations
Get Latest Marathi News , Maharashtra News and Live Marathi News Headlines from Politics, Sports, Entertainment, Business and hyperlocal news from all cities of Maharashtra.
.