News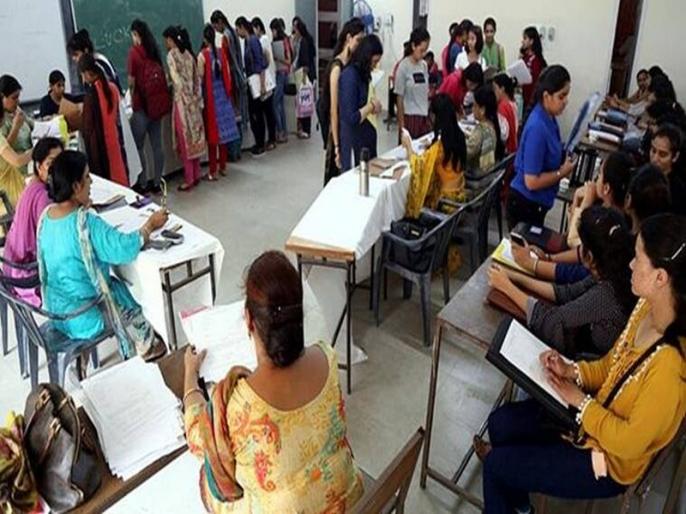 Mumbai: The first round of eleventh online admission has been conducted in the state. In the first round, around 2,18,342 students have been allotted admission in the state. Students were given a deadline till Saturday evening to confirm their admission. However, in the first round, many students have been selected for admission in their preferred college, but their admission is not decided whether they should take admission in reputed colleges or prefer nearby colleges. Most of the students have preferred the choice of college from the second list.
There are total 5,80,695 seats for 11th Central Online Admission from Mumbai, Pune, Nashik, Amravati, Nagpur division in the state. Out of them, 2,18,342 students have been allotted admission in the first list announced on August three. However, only 1,01,471 students had secured admission till 5 pm on Saturday. Although the cut-off has fallen this year with reputed colleges, a lower percentage of students have got their fifth to sixth choice colleges in the first round.
What do the experts say?
Students should choose a college by considering travel time, classes, other activities and distance to home rather than preferred college.What do students want to do in the future? Counselors say that parents should give proper guidance for admission selection considering all the physical and mental challenges of the student.
First round allotment
Divisional Junior Colleges Admission Capacity Allotment
Amravati 1015 16190 5921
Mumbai 1015 371275 1, 39, 651
Nagpur 202 55,320 17475
Nashik 63 26480 12623
Pune 317 1,11,430 42690
Total 1662 580695 2,18,342
Web Title: College nearby or preferred?; The first round has ended for the eleventh
Get Latest Marathi News , Maharashtra News and Live Marathi News Headlines from Politics, Sports, Entertainment, Business and hyperlocal news from all cities of Maharashtra.
.