News
Wrestler Bajrang Punia: Indian wrestler Bajrang Punia won gold medal in wrestling. In the final match, Bajrang was challenged by Canada's Lachlan McNeil. By winning this match 9-2, Bajrang won the first gold medal in wrestling (Commonwealth 2022 Gold Winner). He also won bronze medal in Tokyo Olympics. As much as Punia's performance is admirable, his journey to reach this point was tough. Haryana's Bajrang Punia (Haryana Wrestler), who won gold for the country in the Commonwealth Games, was not good in education when he was young. In order not to go to school, he skipped school and entered the wrestling arena from childhood. He was encouraged by the prizes he got after winning wrestling there and after overcoming many obstacles, he has become the star athlete of India today.
Wrestler Bajrang Punia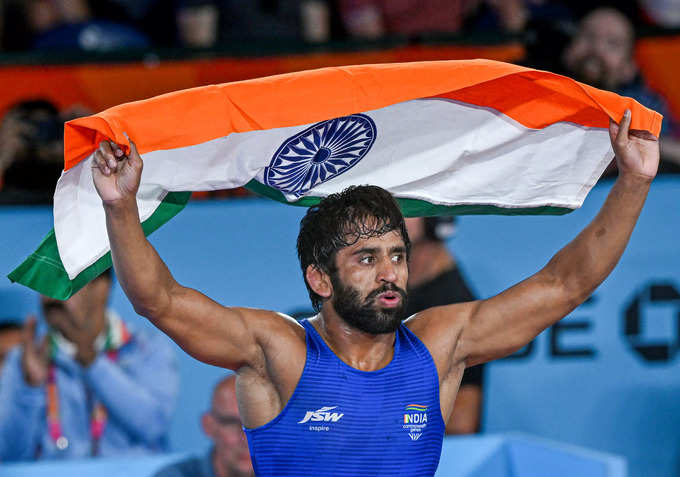 Punia had said that wrestling is in the culture of Haryana, you will find a nappy hanging in every house in the villages here. Punia is a wrestler of India for last 8 years. He has achieved great success at the international level, through continuous unrelenting efforts. Punia was considered a gold medal contender at the Tokyo Olympics. But he got injured just a month before this match. As a result, he did not perform well in the match and lost in the semi-final, but won the bronze medal.
Instead of going to school, he used to play in the wrestling arena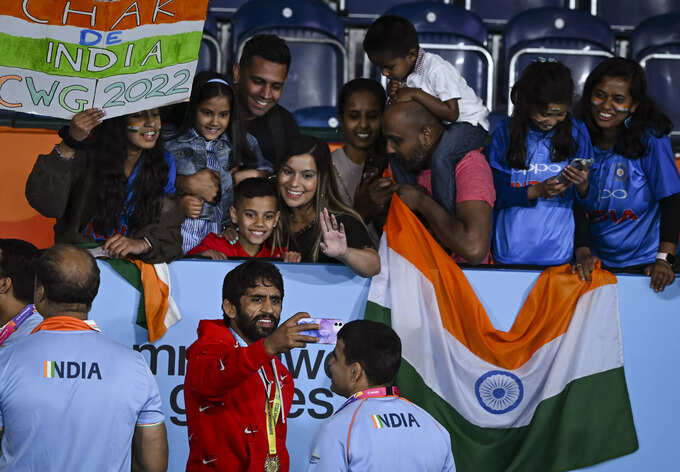 Bajrang Punia, who lives in Haryana, has been taking wrestling lessons since the age of eight. As he did not want to go to school, he used to play in the wrestling arena instead of going to school. His father Balwant Punia was also a wrestler. He used to wrestle in clay arenas, but then he started learning mat wrestling from the age of 12. He started wrestling in Delhi and never stopped after that.
Great achievement of medals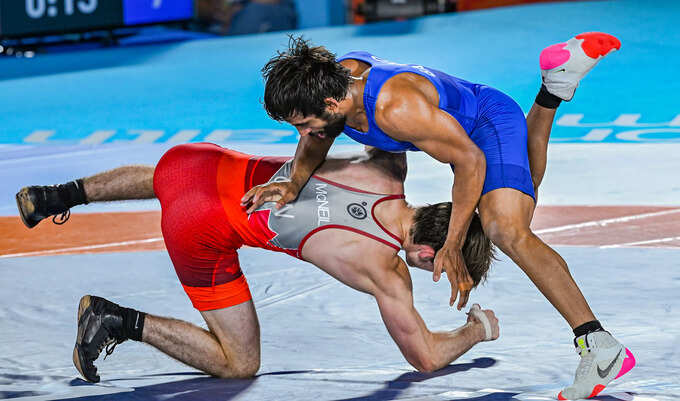 In 2013, Punia reached the semi-finals of the Asian Championship (Wrestler Bajrang Punia). In 2014, he won a silver medal in the Asian Games. In 2017 and 2019, he won the gold medal in the Asian Wrestling Championships. In 2018, he won gold medal in Commonwealth Games and Asian Games. A bronze medal at the Tokyo Olympics in 2020, followed by a gold medal at the 2022 Commonwealth Games.
Gold medal performance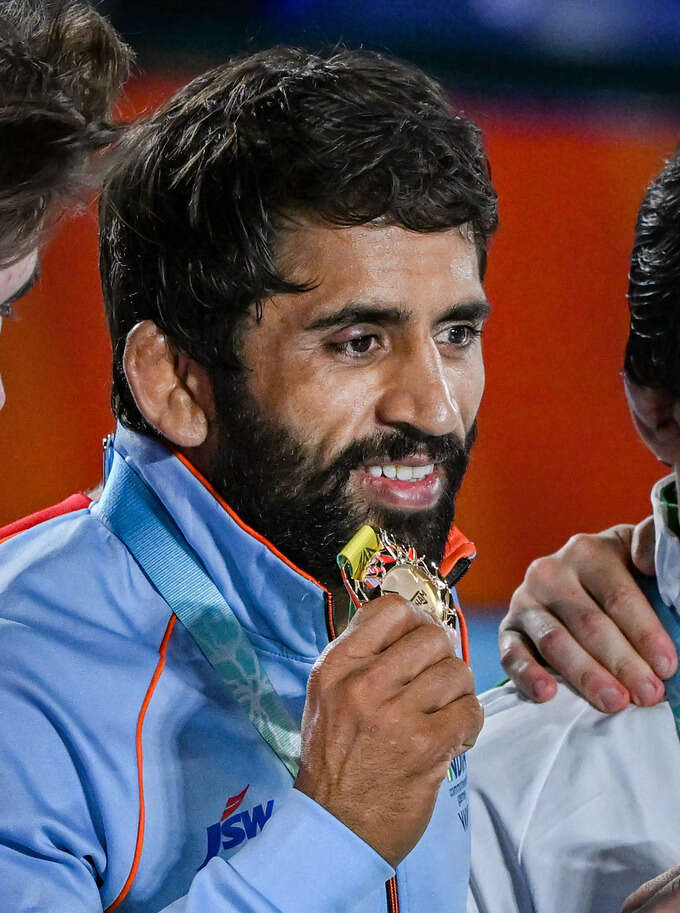 Wrestler Bajrang Punia got the attention of not only Haryana, but the entire country. In the 65 kg freestyle category, he defeated Canada's Lachlan McNeil by a huge margin of 9-2. After that he won the gold medal in a few minutes. Earlier in the semi-finals, he defeated England's George Ram 10-0. Punia's father Balwant Punia also expressed his belief that his son will win the gold medal in this event.
Haryanvi wrestler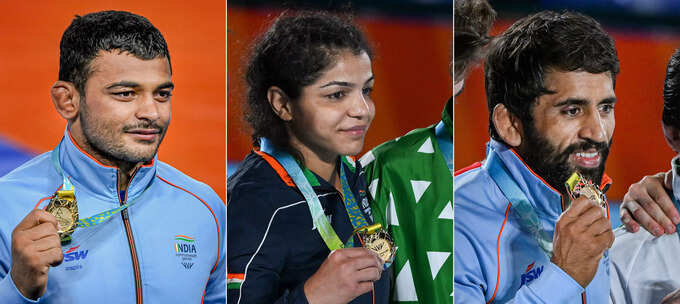 Wrestlers of Haryana performed tremendously in the Rashtrakul Games. Bajrang Punia, Sakshi Malik, Deepak Punia won gold medals in wrestling. So, Sudhir Lath also won a gold medal in Para Powerlifting. Also, Anshu Malik won the silver medal, while Mohit Grewal won the bronze medal. 43 athletes from Haryana have participated in various sports in the Commonwealth Games. So far 21 medals including 7 gold medals have been won by athletes from Haryana. Haryana athletes won 22 medals in Commonwealth in 2018.
.