News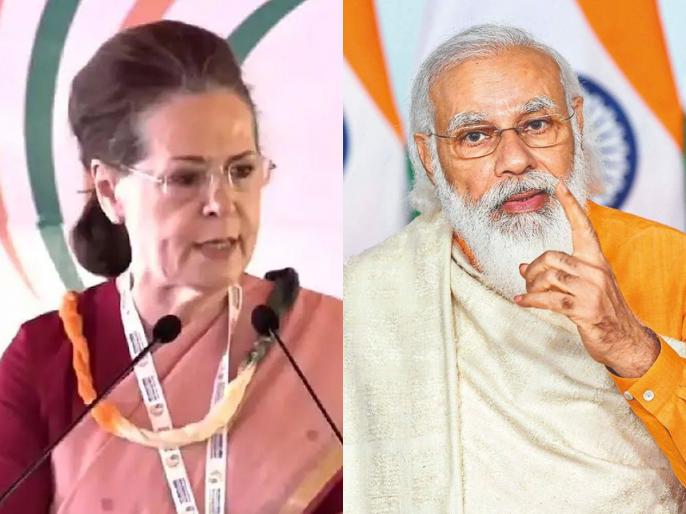 Today, atrocities are being perpetrated on the Muslim community all over the country. They are also citizens of this country. They have the same rights. Not only that, people from weaker sections are being victimized today. Saying that atrocities are being perpetrated on Dalits in particular, Congress President Sonia Gandhi today lashed out at the Modi government. She was speaking at the inauguration of a three-day Congress meditation camp in Udaipur, Rajasthan.
What did Sonia Gandhi say on the issue of inflation? –
Sonia Gandhi also commented on the denomination decision. She said that after denomination, the country's economy has been steadily declining. People are becoming unemployed. In her speech, Sonia also mentioned the work done by the UPA government. She said that UPA-2 has given the people of the country the law of food security and right to information. Not only that, we also controlled the prices of gas, petrol and diesel. However, you can see that inflation is steadily rising today.
This time, Sonia Gandhi also mentioned Mahatma Gandhi and Jawaharlal Nehru in her speech. At present, those who assassinated Mahatma Gandhi are being exalted, said Sonia Gandhi.
Sonia strikes at government's privatization policy –
Questioning the privatization policy of the Modi government, Sonia said that on the one hand, it has stopped creating new employment opportunities. On the other hand, companies designed to contribute to the welfare and development of the people are being sold.
Web Title: Congress Chintan Shibir Congress President Sonia Gandhi comments about Muslim and Dalit community and attacks on Modi government
Get Latest Marathi News , Maharashtra News and Live Marathi News Headlines from Politics, Sports, Entertainment, Business and hyperlocal news from all cities of Maharashtra.
.