Migmg news
By: Maham Haya Safdar
Ehtisam Khan is known for his amazing, unique, captivating and mesmerizing songs. His magical voice has an intense power to mesmerize listeners. Now this million favorite singer will launch his music album this year. His popularity can be gauged from the fact that music lovers and fans are eagerly waiting for his album to release soon. According to confirmed reports, this album contains really many beautiful songs like Shayad. In this album, he will be seen unleashing his vocal magic with a great cast like Maira Khan and Arisha Razi Khan. Shayad's song from this album has been released which has been well received by music lovers, critics and other circles.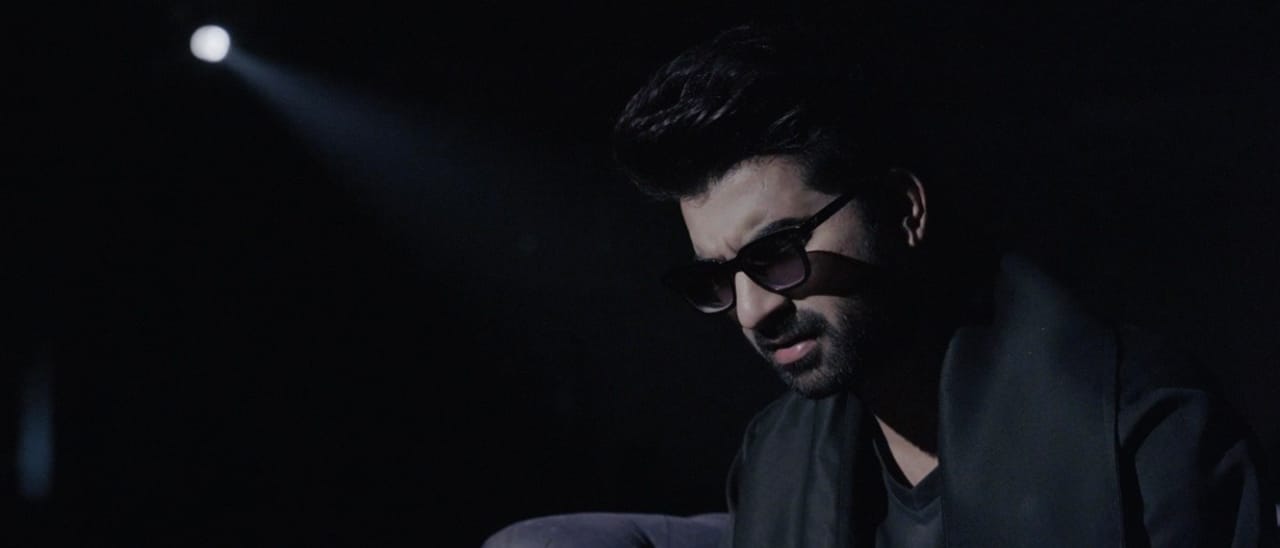 Who is Ehtisam Khan?
Ehtisam Khan is a well-known Pakistani singer who possesses one of the most admirable voices in the music industry right now. He is not only an enthusiastic singer but also a music composer and lyricist with some notable projects to his credit. He was born on 22 July 1986 in Sahiwal. He is a well educated person as he completed his MA in Visual Arts from NCA Lahore. His educational background has helped him a lot to make a successful career in various fields of music. As a playback singer, song writer, music director and music producer, he works sincerely to raise the standard of music.
Favorite singers and models:
Ehtisam Khan has amazing taste in music. He is a pure art lover and believes that all forms of art are limitless. No one can deprive anyone of learning from a good art. That's why he likes to listen to music from any region and origin. His favorite singers and role models in the music industry are legendary singers from both Pakistan and India. He loves listening to Mehndi Hasan Khan and Abida Parveen. He is also a big fan of Udit Narayen and Jagjit Singh of India. He also likes to listen and appreciate new comers in the music industry. Among the young singers, Javed Ali is his favorite singer. His playlist has a variety of amazing songs by countless singers. He takes inspiration from these favorite singers and makes his own way to expand the world of music.
Ehtisam Khan as Singer:
Ehtisam Khan is one of the most favorite singers of the young generation. He started his career as a singer in 2015 and until now he has achieved a lot of success and fame in this field. His God-given melodious voice makes him one of the best singers of this era. He has extensive experience in live concert performances. In the early stages of his career, he participated and performed in countless live concerts and other gatherings. This experience increased his vision of singing and the taste of music lovers. So far he has worked as a famous playback singer and his songs have been featured on various famous actors and actresses in movies and dramas. His singing career is admirable.
Let's take a look at his commendable projects as a singer.
Zindagi:
Ehtisam Khan made his debut with one of the most soothing and enchanting songs, Zindagi. This song was released in 2015. This was such a soulful song that it soon became a hit on FM and Ehtisam Khan was named "Lahore Artiste of the Month".
This song played a major role in catapulting him to the heights of fame. Thanks to this song, he soon made a distinct identity for himself as a singer and went on a journey of success. The success of this song encouraged him to do more outstanding and quality work. The importance of this song in his career cannot be understated.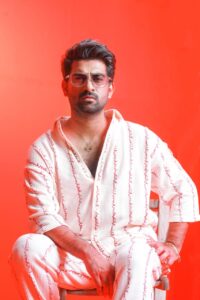 Mashup Ehtisham Khan (feat. Maria Meer):
In late 2015, Ehtisham Khan announced a collaboration with Maria Meer under the banner of Sophist Production. In this mashup, the essence of his singing abilities came out. Due to his beautiful voice and quality singing, Ehtisham Khan has made a lot of music lovers go crazy for him after this mashup. This mashup is a turning point in his singing career. After that many technical and other codes were revealed to him. This combination made him polish his singing skills and with renewed determination he started working hard to cement his place in the music world.
Medley Love Mashup Ehtisham Khan feat Afshan Fawad:
In 2016, Ehtisham Khan sang and released Medley Love Mashup Ehtisham Khan feat Afshan Fawad. Its video production was done by Fraz Productions, while the audio production services were handled by Raheel Mirza Studios. The mesmerizing voices of Ehtisham Khan and Afshan Fawad along with the excellent audio and video effects have made this song worth listening to more than once. Ehtisham Khan showed the essence of his soulful singing in this mashup with complete sincerity and made countless people his fans. This mashup played a major role in paving the way for his success in the music world.
Janaan (sad version):
The film Janaan is one of the films that played an important role in the revival of Pakistani cinema. It was a successful movie with a star cast of the best and most successful actors like Haniya Aamir, Bilal Ashraf and Ali Rehman Khan. The music and songs of this film played the biggest role in the success and acceptance of this film beyond expectations. The title track of this film became so popular that even today it is loved and heard not only in Pakistan but also in India. This song was sung by India's most popular singers Armaan Malik and Shreya Ghoshal. Similarly, the sad version of this song was sung by Ehtisam Khan in 2016 with his melodious, soothing and touching voice. His sung version of the song became such a big hit that it graced the playlists of heartbroken people.
San Jara (OST):
The drama Sun Yara aired on ARY channel is one of the most successful dramas in the history of Pakistani drama. The story, direction and lively performances by actors like Junaid Khan and Hira Mani made the drama so popular that it was loved in other parts of the world including Pakistan and India. An important role in the success of this drama was played by its OST, which was beautifully sung by Damiya Farooqui and Junaid Khan. Ehtisam Khan gave a pleasant surprise to the music lovers by singing this song in his own style and in his own sweet voice. This second male version of Sun Yara OST has become as popular as the first version. The popularity of this song introduced Ehtisham Khan to a number of serious and quality music lovers.
Tu Mera Dil OST:
In 2017, Ehtisam Khan sang this song in his impressive voice for the popular drama of APplus channel, Love Youn Bhi Hota Hai. The melodious music of this song is composed by Raheel Mirza. Directed by Shoaib Khan, this song was picturized on Yasir Shah and Zara Ahmad. By singing this song, Ehtisham Khan added another big hit to his singing career.
Remake of Akelay Na Jana:
In 2017, Ehtisham Khan sang the rendition of the evergreen song Akelay Na Jana for APlus channel and won the applause of music lovers. The original song was picturized on Zeba and Wahid Murad in the 1996 Urdu Pakistani film Armaan, which was a huge hit. At that time this song was sung by many famous singers of all times, Ahmad Rushdi, Mala Begum and Khurshid Noor Ali. Lyrics of this evergreen song are penned by none other than Masroor Anwar. The popularity of this song can be gauged from the fact that different singers have sung this song in different eras. For Love Youn Bhi Hota Hai, Ehtisam Khan surprised everyone by singing this song in his signature style. This song featured Yasir Shah and Zara Ahmad whose amazing chemistry on screen made it a must watch video song. The special thing about this song was Ehtisam Khan's winning and melodious voice. This is why even today people can't stop listening to this remake.
Atbar:
In 2017, Ehtisam Khan sang this song for Love Youn Bhi Hota Hai with the very talented and famous Pakistani singer Aima Baig. It became a super hit song when the incomparable voices of Ehtisam Khan and Aima Baig combined with poetry and music. Ehtisam Khan's soulful voice has done full justice to Raheel Mirza's music in this unique song. The rank of this song is very high in his singing career.
Jackpot Jani:
The movie Jackpot was produced by Khurram Riaz and Shoaib Khan under the banner of Oriental Films. This movie was directed by none other than Shoaib Khan. It was a comedy thriller film whose lead cast included many famous actors from the Pakistani film and drama industry. Jackpot Jani was the title song of the movie Jackpot which was released in 2018. This song was sung by Ehtisam Khan along with Ahsan Ali with his magical voice. It was an upbeat song full of energy, music, enthusiasm, passion and other essentials. In this song, Ehtisam Khan adopted a full life style leaving aside the melancholic and sad tone and proved that he can sing any kind of song. This song catapulted his singing career and opened more doors to his success.
Hubsurat:
In 2022, Ehtisam Khan released this song. This was full of love and passion. He was well liked in serious music circles. Ehtisam Khan's vocal qualities come to the fore in this song. It is a beautiful heart warming romantic song that can be heard more than once.


Shayad:
This song was released in late 2022. It is included in Ehtesham Khan's upcoming album. One of the special features of this song is that Ehtesham Khan also showcased his acting skills with Maira Khan in the music video of this song, while Umer Malik also made a guest appearance. This song is directed by Ali Aoun while music is given by Raheel Mirza. Ehtisam Khan's deliberate and meaningful video story, quality poetry and unmatched voice made it a hit song within a short period of time. This is the reason why music lovers are eagerly waiting for other masterpieces from this album.
Kote Ute Ayeya Karo:
In 2023, Ehtisam Khan won the hearts of local song lovers by singing this Punjabi infused title song in his own unique style. This beautiful song is loved all over the country, especially in Punjab. The inclusion of this song as an integral part of marriage ceremonies is a testament to Ehtisam Khan's success.
Ehtisam Khan is a multi-talented person who believes in continuous hard work. He dedicated his life to the service of music. He prefers quality over quantity. He believes in less but quality work and therefore prioritizes objectivity in his songs. He is not one to add raucous sounds and insults in the name of his song lyrics. His songs are brilliant, soulful and soulful, featuring poetry, music and his impeccable voice. We hope that Ehtisam Khan's upcoming album will prove to be very important to bring him at par with the famous singers of world music. His songs are available on many social platforms which can be enjoyed anytime. If you want to listen his songs and want any other update visit these links.
Spotify account: https://open.spotify.com/artist/5fFIF4KNTyajIoc7qqPFuk?si=8eXRaOjtTIufnzMbV4hxzg
YouTube: https://www.youtube.com/@ehtishamkhanofficial
Instagram: https://www.instagram.com/ehtishamkhanofficial/
Facebook: https://www.facebook.com/ehtishamkhanmusic
Apple Music: https://music.apple.com/ca/artist/ehtisham-khan/1105072056
website: http://www.ehtishamkhanmusic.com/
Soundcloud: https://soundcloud.com/ehtishamkhanofficial
Let's wish Ehtisam Khan all the best for his upcoming album in the hope that it proves to be a fantastic and unparalleled addition to the music world.