News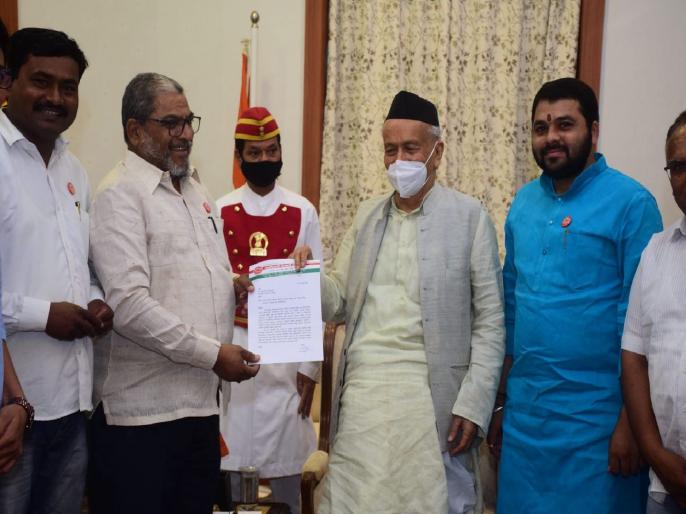 Mumbai: Recently, Swabhimani Shetkari Sanghatana announced its withdrawal from the Mahavikas Aghadi. After that, Raju Shetty has now met Governor Bhagat Singh Koshyari. The Cabinet of Maharashtra has decided to appoint twelve members of the Legislative Council to the Legislative Council and has recommended the names of twelve persons to the Governor. The list included Raju Shetty, a leader of Swabhimani Shetkari Sanghatana, as a knowledgeable and experienced person in the social, agricultural and co-operative sectors.
Today, Raju Shetty handed over a letter to Governor Bhagat Singh Koshyari asking him to remove my name from the list as our relationship with the Mahavikas Aghadi ended after he left the government. Speaking on the occasion, Raju Shetty said that the political, social atmosphere in Maharashtra has become very turbulent due to allegations, allegations, crooked and dirty politics between Mahavikas Aghadi and Bharatiya Janata Party over the appointment of 12 MLAs. He said that the governor-appointed MLA has become the subject of jokes and tingle.
Also, farmers in Maharashtra, including myself, have objections to the many policies in the field of co-operation and agriculture in the field in which I work. Since the formation of the government, the Mahavikas Aghadi government has been deliberately misleading the people in the field of agriculture and co-operation for the benefit of the rulers without trusting the constituent parties. Therefore, I find it morally inappropriate to accept the membership of the Legislative Council on the recommendation of this government. Therefore, I have been informed in writing that my name should be removed from the list at a time when we and the State Government have come to an agreement and decided to appoint twelve members. State President of Swabhimani Shetkari Sanghatana Sandeep Jagtap, Ravikant Tupkar, Bapusaheb Karande, Surendra Pandharpure, Dinesh Lalwani, Sachin Kad, Akash Daundkar and other office bearers of the organization were present during the meeting.
Web Title: Exclude my name from 12 MLC list; Raju Shetty meets Governor Bhagat Singh Koshyari
Get Latest Marathi News , Maharashtra News and Live Marathi News Headlines from Politics, Sports, Entertainment, Business and hyperlocal news from all cities of Maharashtra.
.