Migmg news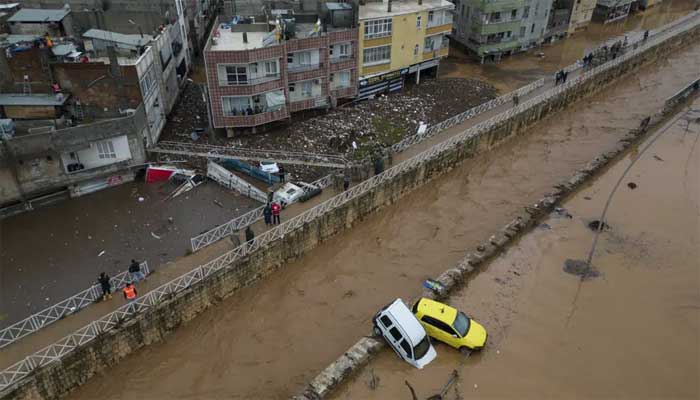 In Turkey, 13 people died due to heavy rains and flooding in the earthquake-affected areas, while many people went missing after being swept away in flood channels.
A flooding situation arose in Turkey's earthquake-affected areas of Adyaman and Şanlı-Arafa after heavy rains started on Tuesday evening.
11 people living in temporary shelters in Shanli Arfa and 2 people, including a one-year-old child, were said to have died in Adiyaman due to various accidents.
Officials advised people to stay indoors due to heavy rains and flooded railways in Adiyaman and Shanli-Arafah, while the Meteorological Department predicted more rain in these areas.
.