Migmg news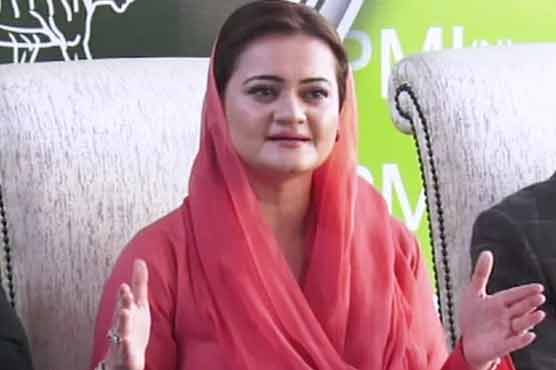 Islamabad: (Web Desk) Federal Minister for Information and Broadcasting Maryam Aurangzeb said that Nawaz Sharif can appear with his daughter every day, so why not Imran Khan with Bushra and Farah Gogi? If Imran Khan does not appear, he should be arrested. The desire to fill the prison will also be fulfilled.
In a statement, government spokeswoman Maryam Aurangzeb said the court is seeking the presence of the watch thief, who has not yet appeared, the foreign agent is asking the banking court to grant bail, and charges should be filed in the Toshahana case. They are on the run, Gari Chor, Tosha Khanna Chor Pesh Ho is interrogated but Imran Khan is missing.
He said the watch thief foreign agent should answer why he robbed Tosha Khanna? Why did he sell Kaba's watch? Why did Bushra Bibi sell Tosha Khanna's diamond necklaces? Why did you invest money in politics? Why are you using the private accounts of your employees for money laundering? Come up with an answer.
Maryam Aurangzeb further said that why the charity money of Shaukat Khanum Hospital was invested in a private housing society? Come up with an answer.