Migmg news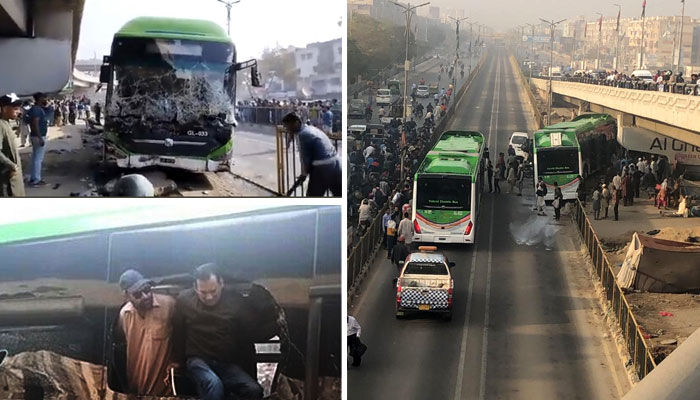 A Green Line bus near Nagan Chowrangi in Karachi, while rescuing the child, plowed through the forest and landed on the footpath.
In the accident, several people were injured, including the driver and women, while the front part of the bus on the green line was completely destroyed.
Several passengers got out of the windows of the bus, due to the accident the traffic delay under the Nagan Chowrangi bridge is affected.
A Green Line spokesperson says an investigation is underway into how the bus accident happened at Nagan Chowrangi junction.
Apart from this, the CCTV video of the accident has also been released, the video shows that the Green Line bus hit the grid of the track and climbed onto the footpath.
In this accident that happened this morning, a woman was slightly injured.