News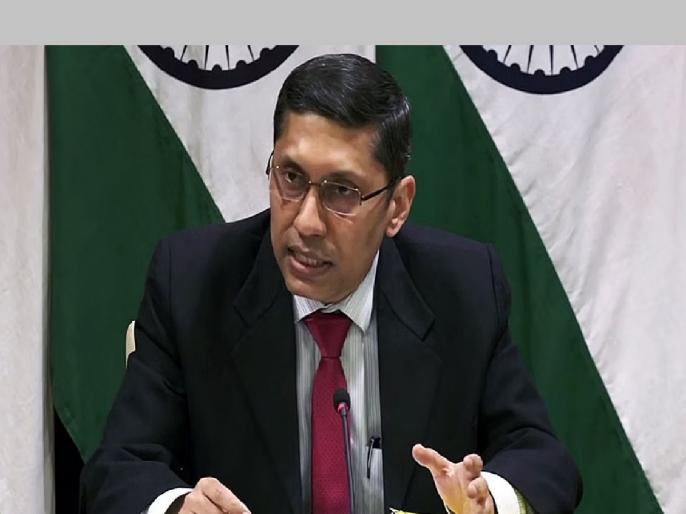 India On Pakistan: A shocking information has come to light about Indians imprisoned in Pakistani jails. past 9
6 Indians imprisoned in Pakistan have died. Interestingly, the sentences of these prisoners were completed, but by Pakistan
He was detained illegally. External Affairs Ministry spokesperson Arindam Bagchi gave this information.
While interacting with the media today, Arindam Bagchi said, "The increasing number of deaths of Indian prisoners in Pakistani jails is alarming.
is In the last 9 months, 6 Indians have lost their lives in Pakistani custody, 5 of them were fishermen. of concern
The fact is that all these 6 people had completed their sentences.
In the last 9 months, 6 Indian people have died in Pakistan's custody, including 5 fishermen. All these 6 people had completed their sentences. He was illegally detained despite India's appeal for his repatriation: External Affairs Ministry Spokesperson Arindam Bagchi pic.twitter.com/RFoVNZowW8

— ANI_HindiNews (@AHindinews) October 7, 2022
Our High Commissioner in Islamabad has repeatedly raised the issue of security of Indian prisoners. The government of Pakistan has been appealed to immediately release all the Indian prisoners and send them to India.
What about China and Myanmar?
Arindam Bagchi said, necessary steps for disengagement on LAC are not yet underway. It would not be correct to say that the situation is normal. Some positive steps have been taken, but there are still steps to be taken. He also said that around 50 people stranded in Myanmar have been evacuated.
Web Title: India On Pakistan: 6 Indians die in Pakistani prisons in last 9 months; Ministry of External Affairs expressed concern
Get Latest Marathi News , Maharashtra News and Live Marathi News Headlines from Politics, Sports, Entertainment, Business and hyperlocal news from all cities of Maharashtra.
.