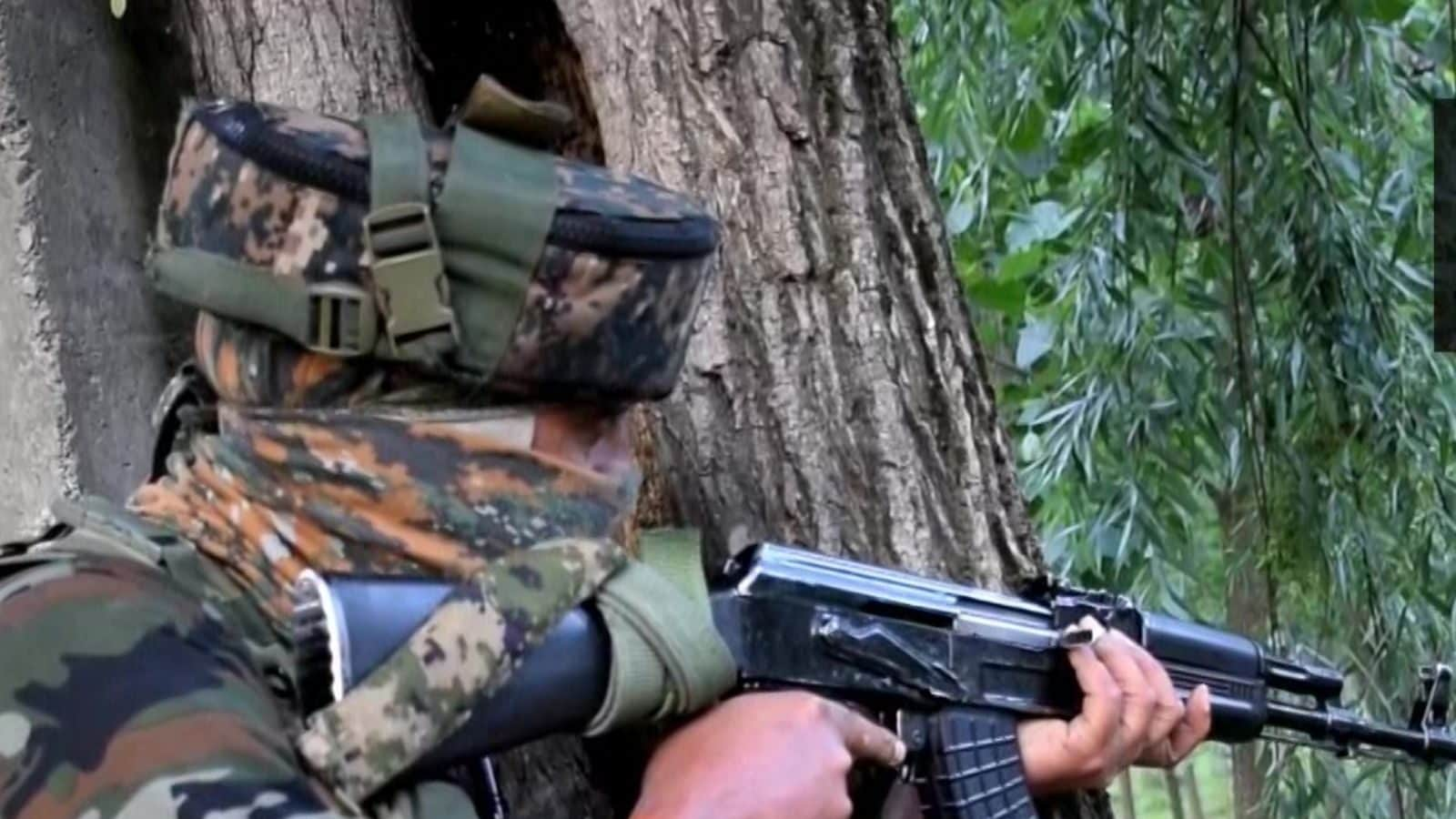 News India's Permanent Representative to the United Nations, Ambassador TS Tirumurti, said at the United Nations Security Council meeting on the United Nations Assistance Mission in Afghanistan (UNAMA) that there has been a significant increase in the presence of ISIS in Afghanistan and its ability to carry out attacks. (Representative pic: ANI)
Khorasan, which is affiliated with the hardline Islamic State, and whose base is reportedly in Afghanistan, continues to make threats of terrorist attacks on other countries.
PTI

New Delhi

Last updated:

23 June 2022 23:17 IST

Follow us:
India said on Thursday that links between groups banned by the UN Security Council such as Lashkar-e-Taiba and Jaish-e-Mohammed pose a direct threat to the region, and called for united international action to ensure Afghanistan does not become a haven for terrorist groups and that the banned entities do not get any support from these groups. The terrorist havens in the region are a compelling reference to Pakistan. India's Permanent Representative to the United Nations, Ambassador TS Tirumurti, said at the United Nations Security Council meeting on the United Nations Assistance Mission in Afghanistan (UNAMA) that there has been a significant increase in the presence of ISIS in Afghanistan and its ability to carry out attacks. The Islamic State affiliate, ISIS-Khorasan, and its base in Afghanistan reportedly continue to issue threats of terrorist attacks on other countries.
He cited the recent findings of the 1988 Sanctions Committee Analytical Support and Sanctions Monitoring Team report which indicated that the current authorities in Afghanistan needed to take much stronger action to fulfill their counter-terrorism obligations. The report further indicated that the Taliban has not yet separated from other terrorist groups such as Al-Qaeda, which is still active. "The links between groups on the UN Security Council's list such as Lashkar-e-Taiba and Jaish-e-Mohammed, as well as provocative statements made by other terrorist groups operating from Afghanistan, pose a direct threat to the region," he said. He said.
"There are therefore serious concerns that need our immediate attention and our united action to ensure that Afghanistan does not become a haven for other terrorist organizations, including ISIS-Khorasan, Al-Qaeda, Jaish-e-Mohammed and Lashkar-e-Taiba," he said. "We need to see tangible progress in ensuring that these banned terrorists, entities or aliases do not receive any support, tacit or direct, either from Afghan soil or from terrorist sanctuaries located in the region," Tirumurti said, in a veiled reference to Pakistan. That India closely monitors the security situation in Afghanistan and actively engages with the international community to ensure consensus on issues of security, peace and stability." We strongly condemn the terrorist attack on Gurudwara Dashmish Beta Sahibji in Kabul on June 18. The terrorist attack on minority places of worship and targeting of the innocent civilian population remains a matter of grave concern."
Read all the latest news and breaking news and watch the best videos and live TV here.
.