News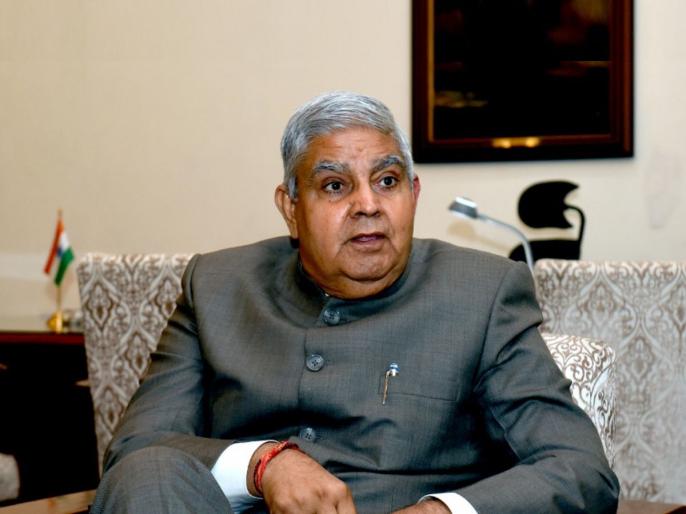 Jagdeep Dhankar Vice President: NDA candidate Jagdeep Dhankar has won the election for the post of Vice President. He defeated opposition candidate Margaret Alva. Jagdeep Dhankhad got as many as 528 votes while Margaret Alva got 182 votes.
Voting for the post of Vice President was held today from 10 am to 5 pm. After that the counting of votes started at 6 pm. In this, 710 votes were considered valid and 528 votes were received by Jagdeep Dhankhad. BJP candidate Jagdeep Dhankhad, who is in power with a majority, was almost certain to win. In it, Trinamool Congress took the stand of remaining neutral in the elections. Also some other parties supported BJP. That made Jagdeep Dhankhad's path to victory easier.
After the victory of Jagdeep Dhankhad, there is jubilation outside the BJP office. It has also been reported that Prime Minister Narendra Modi will also visit Jagdeep Dhankhad to wish him well. 2 MPs from Samajwadi Party, 2 from Shiv Sena and one from BSP were absent from the voting for the Vice President election. While BJP MPs Sunny Deol and Sanjay Dhotre could not vote due to health reasons. A total of 725 MPs exercised their right to vote.
Who is Jagdeep Dhankhad?
– Jagdeep Dhankhad was born in a farmer family in Jhunjanu village. He was once known as a famous face in Rajasthan politics. He is currently serving as the Governor of West Bengal.
– Dhankhad, who is the president of Rajasthan High Court Bar Association, is an experienced personality in politics. He played an important role in getting reservation for Jats in Rajasthan.
– Dhankhad is a personality with mastery of law, politics, political tactics and friendly relations with leaders of every party.
– Marwari community has a special influence in West Bengal. As the Marwari community was active in politics as well as business, he was appointed as the Governor of West Bengal.
Web Title: Jagdeep Dhankhar is the new Vice President of the country got a total of 528 votes and 182 votes for Margaret Alva.
Get Latest Marathi News , Maharashtra News and Live Marathi News Headlines from Politics, Sports, Entertainment, Business and hyperlocal news from all cities of Maharashtra.
.