News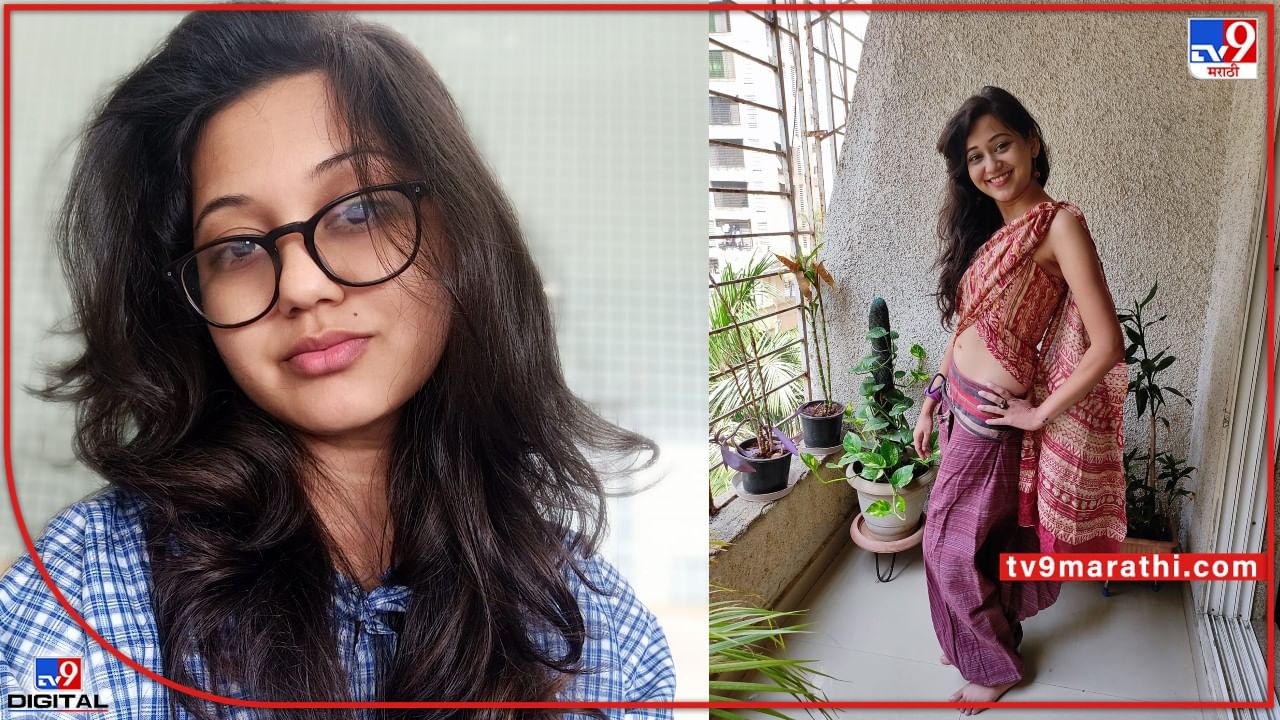 Ketaki Chitale
Image Credit source: Facebook
Actress Ketaki Chitale and Vaad have become like an equation. A lawsuit has been filed against Ketaki for making controversial statements and postings. A case has been registered against her for posting controversial post about Sharad Pawar. Ketari Chitale shared a poem written by lawyer Nitin Bhave on Facebook. Many people are commenting on this post […]
Actress Ketaki Chitale And the argument has become like an equation. A lawsuit has been filed against Ketaki for making controversial statements and postings. About Sharad Pawar (Sharad Pawar) A case has been registered against her for posting controversial information. Ketari Chitale shared a poem written by lawyer Nitin Bhave on Facebook. Many people commented on this post and criticized her. Ketaki has been in the news for a number of reasons before. Her controversial post often trolls her (Trolling) Had to face. Let's see who Ketki is and who her controversial post is.
Ketki is a small screen actress who had acted in the series 'Tujh Mein Breakup'. However, after this series, she did not appear anywhere. Ketaki is less talked about because of her roles and more because of controversial posts on social media. She was also in the news for her post on epilepsy. In fact, she had alleged that she was removed from the series due to this illness. Ketaki is taking different treatments for this disease. She also named her Instagram account 'Epilepsy Warrior Queen'.
Single mention of Chhatrapati Shivaji Maharaj
Standup comedian Agrima Joshua had commented on Chhatrapati Shivaji Maharaj and the monument in the Arabian Sea. This hurt the feelings of Shiva lovers. He apologized in advance for the incident. But after that Ketki singled out Chhatrapati Shivaji Maharaj and Shiva lovers were annoyed. Ketki had written that forgetting the teachings given by the Maharaja, they make hollow jokes of doing politics in his name. This caused Ketaki to face trolling. She had also shared a screenshot alleging that a Shiv Sena chief had threatened her regarding the post.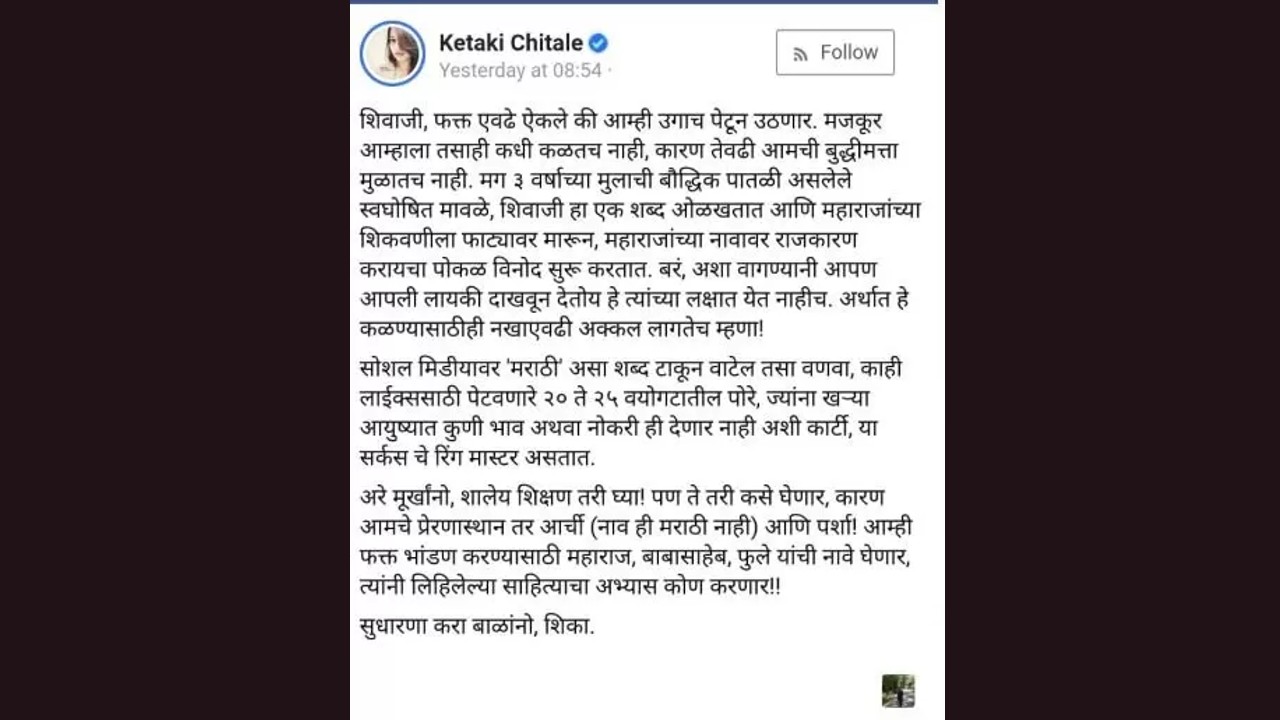 Earlier, a case of atrocity was filed against Ketki
Ketki had written in a post on social media referring to various religions and sects, 'Neo-Buddhists visit Mumbai for free on December 6, that is the right for religious development. We are just Hindus, uttered such a word, then utterly sinful, fundamentalist? But of course the fault lies not with anyone else, but with us. We are so busy arguing among ourselves, we like leaders who divide us and we allow them to divide us so that we forget our own religion ', she wrote. Swapnil Jagtap, an activist in the Ambedkar movement in Navi Mumbai, had lodged a complaint against Ketki for his remarks on neo-Buddhism. A case was then filed against her.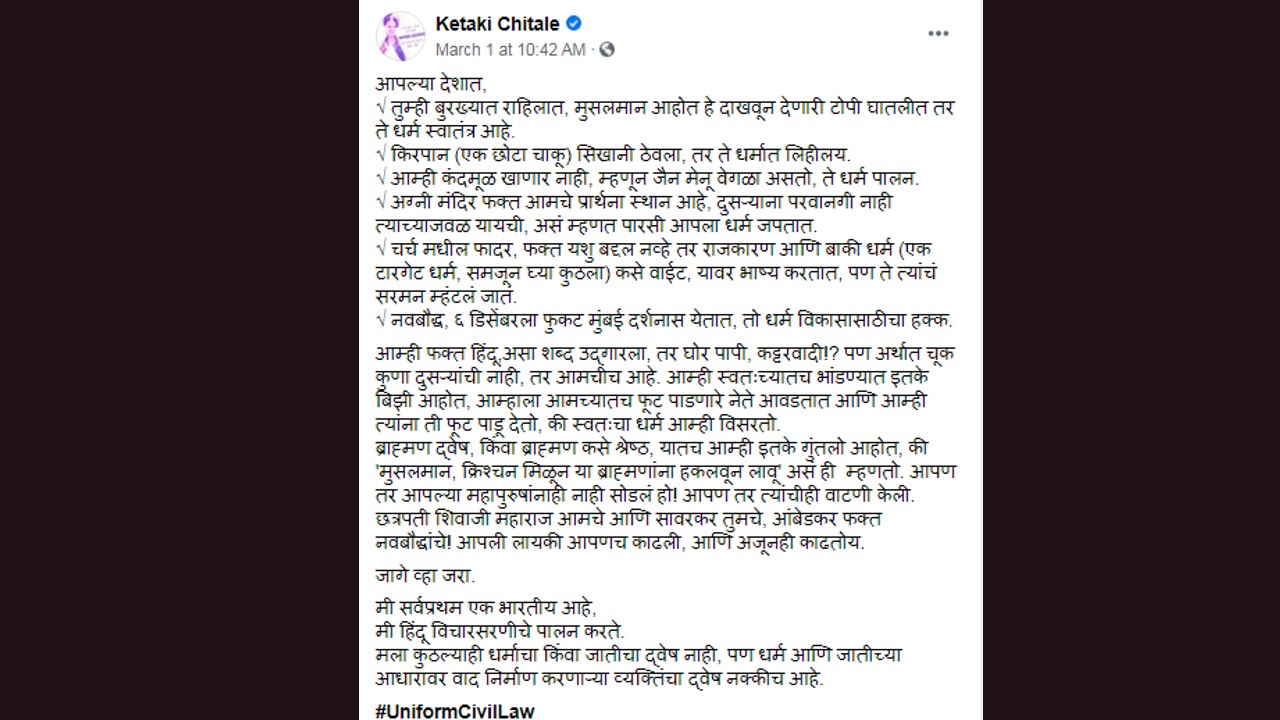 Will Ketki be arrested?
Sharad Pawar had delivered a speech on May 9 in Satara. Speaking on a program, Sharad Pawar had referred to a poem in his speech. Sharad Pawar had made a statement about Hindu deities in this poem. While the controversy started with the statements made by Sharad Pawar, now it is seen that the language in which Ketki Chitale has posted on Facebook about Sharad Pawar has upset many.
.