News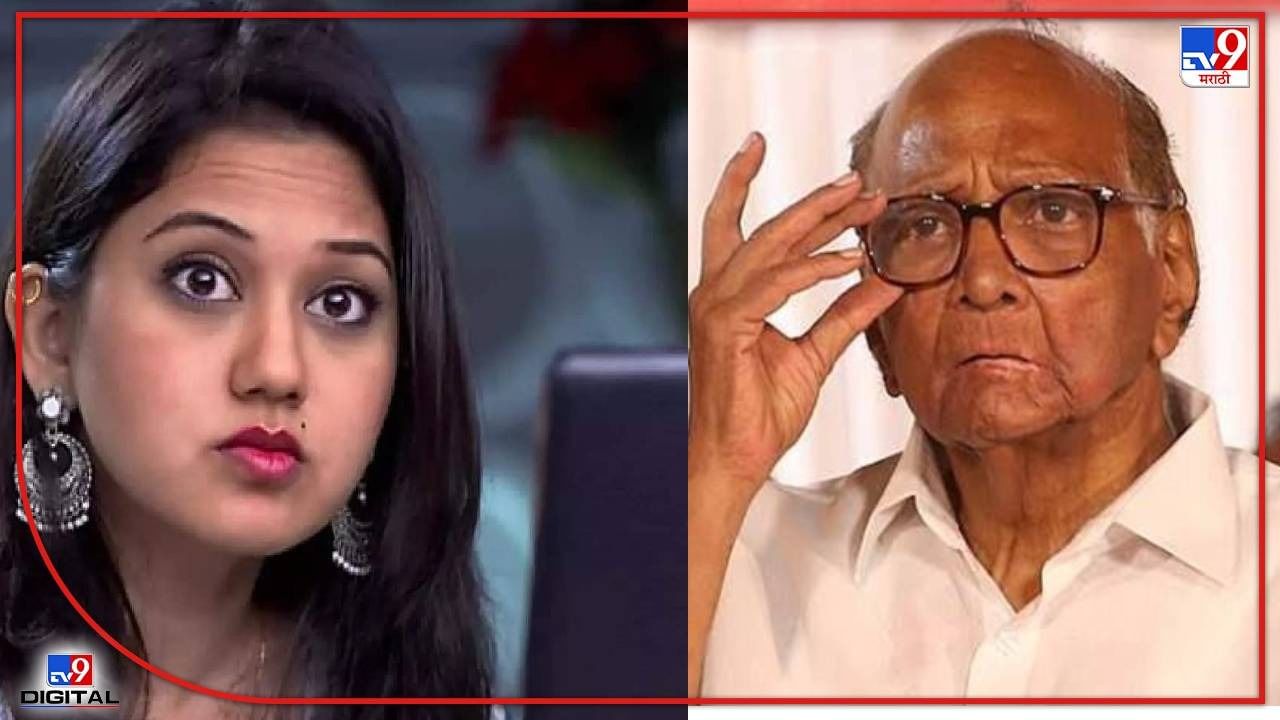 Ketki Chitale
Image Credit source: TV9
Actor Kiran Mane has given a detailed opinion through a Facebook post. Mane's Facebook post has been well discussed.
Mumbai
: On the one hand, the meeting of Chief Minister Uddhav Thackeray is going on. On the other hand, Ketki Chitale (
Ketaki Chitale
) The case is also raging in the state. About Ketki Chitalela Pawar (
Sharad Pawar
) Has been arrested for making offensive posts. Since then, there have been strong political reactions. Veterans including Shiv Sena leader Sanjay Raut, Mahavikas Aghadi Minister Jintendra Awhad, MP Navneet Rana, former Mumbai mayor and Shiv Sena leader Kishori Pednekar have reacted to Ketki Chitale. So
Now Ketki has been arrested in this case (arrest) Has been done
.
On her
Mumbai
,
The crime has been reported in other places including Kalwa
. Ketki's
After the controversial post, there are severe repercussions in the state. Meanwhile, actor Kiran Mane has given a detailed opinion on this through a Facebook post. Mane's Facebook post has been well discussed.
Post by actor Kiran Mane
Mane wrote a Facebook post on Ketki Chitale that,
Everyone must have read Ketki Chitale's post. Now I want to tell you. We are pursuing a career in an area filled with such perverted people. You may be new to this trend, we have been suffering for many years. Many actresses, especially those with a casteist ideology like Ketki, culminate in mania and ecstasy. I have personally experienced two such actresses. We objected to their insanity saying that they play 'ladies' card and make false allegations of 'abuse'. In front of me, an actress once used insults about a great man. I immediately protested. With that anger in mind, the casteist actress gathered a 'group' of psychedelic actors..slowly started kurburi .. and
Anyway. If it comes out, it will go away.
Our entire unit has witnessed many hideous incidents of such perversions, absurd behavior. But it is not our culture to expose such things and throw mud on someone's character. But at the same time, since only our opponents are ideologues, we cannot tolerate vulgar, disgusting talk from leaders about great men.
आपण If we rebel and become unbearable, then the same actress then fills the ears of the leaders of progressive thought, MPs, how they hit 'vomit bombs' and how our leaders take their side, this is the 'eye of the flesh'. I am strong. Nobody cares. Not helpless for the stomach. Therefore, these perverts are left behind. The rest of the cast is going to be intruders. Will write in detail at the right time.
In the past five or six years, such vulgarities have started to run loudly on the set in the form of whispers. So it's time to dump her and move on.
Anyway. Today is. Sambhaji Maharaj Jayanti! It is in the book 'Budhbhushan'. Sambhaji Maharaj says, "If you go to someone's house and there is no man in the house, then you should not cross the threshold of that house."
..This is called Sanskar! However, Manuvadis slandered Shambhuraj by making false accusations about his behavior towards women. While himself was engaged in constant battles, Shambhu Raje had entrusted the civil affairs of Raigad to Maharani Yesubai. First ruler to give woman PM post! Not only that, but they had printed Yesubai's currency on the coin.
This post by actor Kiran Mane is well discussed.
.