News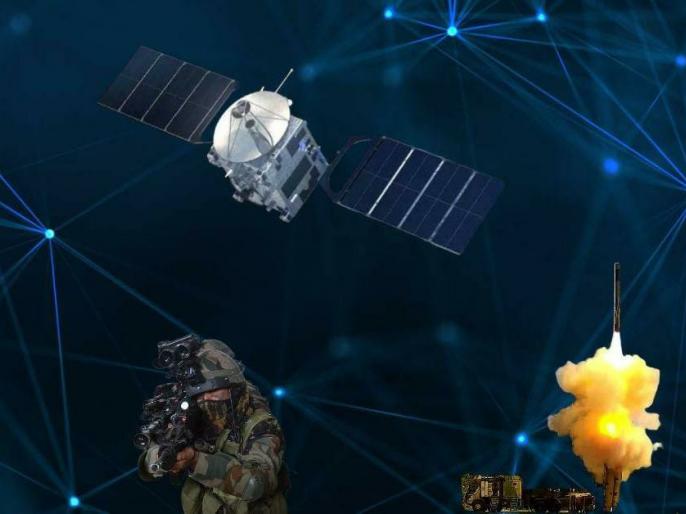 New Delhi – All satellite communications systems of the army from Andaman and Nicobar Islands to Ladakh remained active for five days continuously. Between July 25 and July 29, the army tested how strong its communications were. Operation 'Skylight' was conducted to check the preparedness of its hi-tech satellite communication system in case of an enemy attack. During the 5-day long operation, the troops conducted mock-drills on different scenarios. ISRO and other agencies also participated in the 'Skylight' operation. Army has done this entire exercise keeping China in front of its eyes. Dragons have developed lethal weapons for everything from space, cyberspace to electronic warfare. The country's northern border with China is a major concern for the military.
Why was this operation necessary?
The Army is working on multiple fronts to make room for multi-domain operators. Satellite networks are already in operation for technical communication away from line of sight in remote areas. During the Russia-Ukraine war, the world saw the use of communications alongside cyber and electromagnetic warfare. The Times of India quoted defense sources as saying that Starlink, owned by Elon Musk's company SpaceX, has sealed the impact of reliable satellite communications.
Pan #IndianArmy Satellite Communication Exercise #ExSKYLIGHT was recently conducted. 100% satellite communication assets were activated to ensure operational readiness of hi-tech satellite systems and exercise various contingencies. #InStrideWithTheFuturepic.twitter.com/B7LEPLbQZC

— ADG PI – INDIAN ARMY (@adgpi) August 5, 2022
The work of providing a dedicated satellite to the military is underway
The military currently uses many of ISRO's satellites. It connects hundreds of static communication terminals, transportable vehicle-mounted terminals, man-portable and man-pack terminals. The launch of the first dedicated satellite GSAT-7B by the end of 2015 will give a major boost to military communications. The Rs 4,635 crore satellite was approved by the Ministry of Defense in March. The Navy and Air Force already have GSAT-7 series satellites.
How will GSAT-7B benefit?
The Navy's GSAT-7 satellite (Rukmini) mainly covers the Indian Ocean region. GSAT-7B will focus on the Northern Frontier. It will be the first of its kind indigenous multiband satellite with advanced security features. It will provide essential technical communication not only to ground forces but also to distant aircraft and other mission critical and fire-support platforms. A Hindi website has reported about this.
Web Title: indian army skylight operation all you need to know test of satellite based systems
Get Latest Marathi News , Maharashtra News and Live Marathi News Headlines from Politics, Sports, Entertainment, Business and hyperlocal news from all cities of Maharashtra.
.