News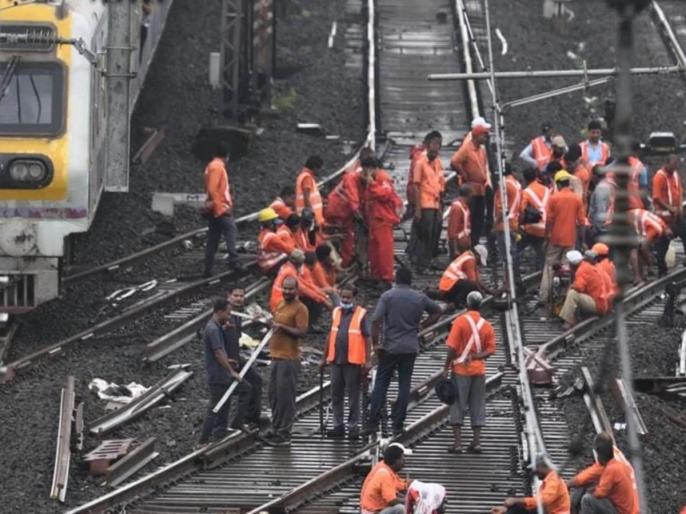 Lakemat News Network
MUMBAI: Megablock will be held on Central and Harbor Roads on Sunday for various maintenance works.
11.05 AM to 4.05 PM on Central Railway Matunga-Mulund Up and Down Fast Line. Down express services departing from Chhatrapati Shivaji Maharaj Terminus Mumbai between 10.25 am and 3.35 pm will be diverted to the slow route at Matunga and stop between Matunga and Mulund stations as per their respective schedules. Express trains from beyond Thane will be diverted to the Down Express line at Mulund. Up fast trains leaving Thane from 10.50 am to 3.46 pm will be diverted to up slow line at Mulund.
Harbor Way
Panvel-Vashi Up and Down Harbor route will have megablock from 11.05 am to 4.05 pm (excluding Belapur / Nerul-Kharkopar line). Services on Up Harbor route to Panvel from 10.33 am to 3.49 pm CST and Down Harbor route to Panvel / Belapur from 9.45 am to 3.12 pm CST will remain cancelled. Up Transharbor route services to Thane departing from Panvel from 11.02 am to 3.53 pm and Down Transharbor route services from Thane to Thane from 10.01 am to 3.20 pm will remain closed.
W. Railway relief
For the maintenance of railway track, signal system by Western Railway, a block will be taken on up and down diwa line of Vasai Road yard on Sunday midnight from 12.15 to 3.15. Therefore, day time megablock will not be conducted on Western Railway on Sunday and passengers will get relief.
Web Title: Megablock on Sunday 07 August 2022, on Central and Harbor lines
Get Latest Marathi News , Maharashtra News and Live Marathi News Headlines from Politics, Sports, Entertainment, Business and hyperlocal news from all cities of Maharashtra.