News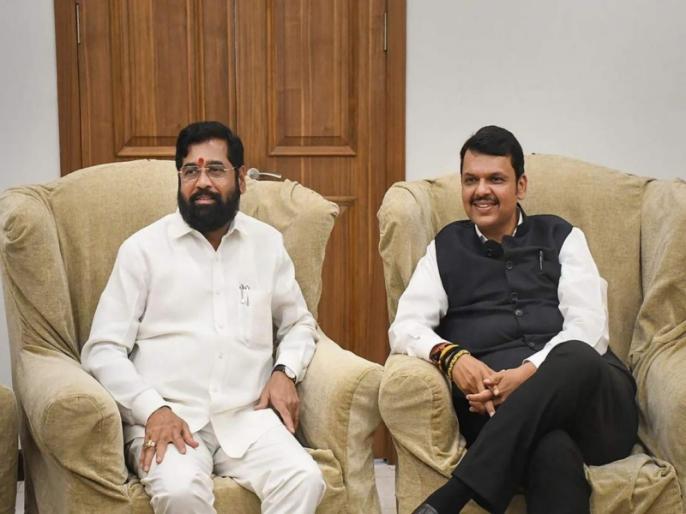 Mumbai: Chief Minister Eknath Shinde and Deputy Chief Minister Devendra Fadnavis have warned that if ministers want to appoint PAs, PSs from the previous government, check their records, if they are discredited, do not hire them at all. So now the work of checking the records of these PA, PS has started.
After Devendra Fadnavis became the Chief Minister in 2014, he issued an order that no one from PA, PS can be hired during the previous 15-year rule. So many had to go back to their departments. It was said that the same order would be issued this time too; But now Shinde-Fadnavis has changed it somewhat. There is no reason to think that all previous people were bad. Some of it was good; But some were very infamous. Do not bring these disgraced men as PA, PS, OSD, the earlier position has been amended.
Sources said that some ministers sent the list of who they would have as PA, PS, OSD to the General Administration Department even before the allocation of accounts. It also included PA, PS from earlier ministers; But now it is time to withdraw some names as it has been ordered from above to check the records and get people. When the legislative session started on Wednesday, many were shocked to see the staff in the office of a senior BJP minister. When Balasaheb Thorat was the revenue minister, a total of one employee who was in his office has been rehabilitated in the BJP minister's office.
'All our staff will come directly from above'
There are four BJP ministers who have taken the position of appointing not only PA, PS, OSD, but also other staff as per the names to be sent from the office of Deputy Chief Minister Fadnavis. Although they have many officers fielding through many people, they have raised their hands saying that all our staff will come from above. However, the already discredited officers have been panchayated due to the order to hire the previous men only after checking the records. Therefore, some of those who have been working as PA, PS to the Minister in the last eighteen days may have to go home.
Web Title: Ministers will appoint PA, PS only after checking their records; Chief Minister, Deputy Chief Minister gave instructions to all
Get Latest Marathi News , Maharashtra News and Live Marathi News Headlines from Politics, Sports, Entertainment, Business and hyperlocal news from all cities of Maharashtra.
.