News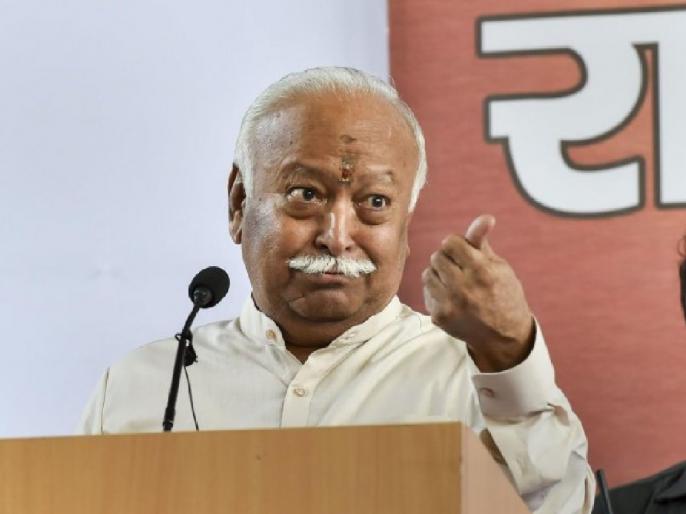 New Delhi:After meeting Rashtriya Swayamsevak Sangh (RSS) chief Mohan Bahgwat, All India Imams' Association chief Umar Ahmed Ilyasi described Bhagwat as the 'father of the nation' and the 'sage of the nation'. Mohan Bhagwat met Umar Ahmad Iliassi at a mosque in Delhi on Thursday, after which Iliasi called him President. Ilyasi said- 'We all believe that the nation is paramount. Our DNA is the same, only the way we worship Allah is different.'
Mohan Bhagwat and Ilyasi held a closed-door meeting for over an hour at a mosque on Kasturba Gandhi Marg. The office of Indian Imam Association is located here. Bhagwat was accompanied by senior Sangh functionaries Krishna Gopal, Ram Lal and Indresh Kumar. Ram Lal was earlier BJP's organizational secretary while Kumar is the patron of the Muslim National Forum. Giving information about this visit, Umar Ahmed Iliasi's brother Suhaib Iliasi said, 'Bhagavat came on our invitation on the occasion of our father's death anniversary. This has also sent a good message to the country.'
He also met Muslim intellectuals
RSS chief Mohan Bhagwat is holding talks with Muslim intellectuals to strengthen communal harmony in the country. Recently, he met former Lt Governor of Delhi Najeeb Jung, former Chief Election Commissioner SY Qureshi, former Vice Chancellor of Aligarh Muslim University Lt Gen Jamiruddin Shah, former MP Shahid Siddiqui and businessman Saeed Sherwani.
Discussion on 'kafir' to 'jihadi'
In this meeting, Bhagwat raised the issue of using the word 'kafir' for Hindus and said that it was not sending a good message. At the same time, Muslim intellectuals objected to some right-wing organizations calling Muslims Jihadists and Pakistanis. Muslim intellectuals also told Bhagwat that the intention behind the use of the word kafir is different, but some are using it as a derogatory term. Understanding the concerns of intellectuals, the RSS chief said that all Hindus and Muslims share the same DNA.
Web Title: Mohan Bhagwat is Father of the Nation; RSS chief praised by Imam Association chief after meeting
Get Latest Marathi News , Maharashtra News and Live Marathi News Headlines from Politics, Sports, Entertainment, Business and hyperlocal news from all cities of Maharashtra.
.