Migmg news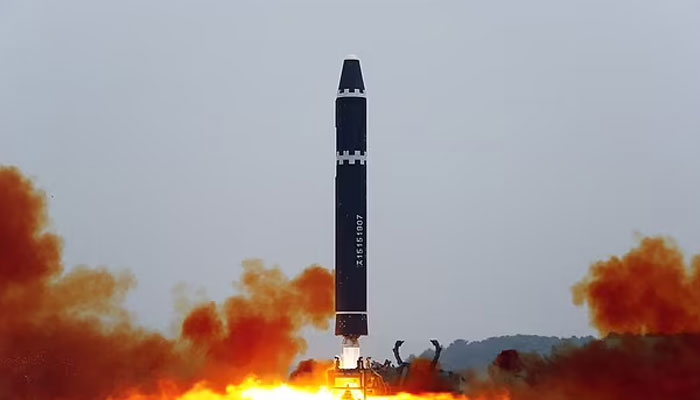 China claims that North Korea could attack the US with an intercontinental ballistic missile that would hit the US in just 33 minutes.
According to foreign media reports, scientists in Beijing conducted a computerized experiment (simulated) of an intercontinental ballistic missile and researched it, in which they believed that if the US nuclear defense failed to stop the missile, North Korea would be able to target the US.
According to a team of scientists at the Beijing Institute of Electronic Systems Engineering, North Korea's nuclear-capable Hwasong-15 missile has a range of 8,000 miles, which is about 13,000 kilometers, "enough to strike the entire United States."
Scientists have also suggested that there are gaps in the US nuclear defense arsenal.
A computerized test of an intercontinental ballistic missile has revealed gaps in the current US missile defense network that could make it harder to intercept and detect attacks, scientists say, according to reports.
The new research and computerized experiment, published by the China Air Defense Institute, was led by scientist Tang Yuan and published in the journal Advanced Defense Technology in February.
The computerized test began in the city of Sinchon, south of the North Korean capital Pyongyang, and was aimed at Columbia, Missouri.
According to reports, the original purpose of the survey was to assess US nuclear defense capabilities.
.