Migmg news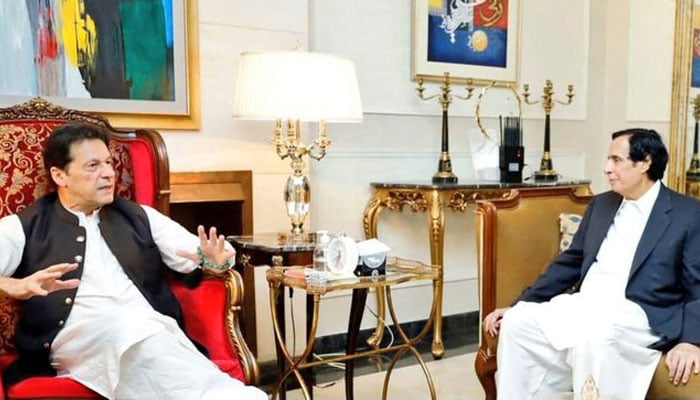 Former Chief Minister of Punjab and Central President of Tehreek-e-Insaf Chaudhry Pervez Elahi met Imran Khan at Lahore Zaman Park where political situation, legal and judicial issues were discussed.
At the meeting, the two leaders strongly condemned the brutal operation conducted by the police in Zaman Park.
According to the sources, in the meeting Imran Khan said that the government has become blind as a revenge, proud of its workers, they are fighting with every tactic of oppression.
Imran Khan said the government is afraid of elections, the government wants to arrest or disqualify me before elections as per the London plan, tactics are being used to prevent us from conducting the election campaign, I am telling the people whatever the situation Elections should be opposed the corrupt mafia.
On this occasion, Chaudhry Parvez Elahi said that no obstruction in the constitutional and legal order of the Supreme Court will be tolerated for the conduct of the elections.
.