Migmg news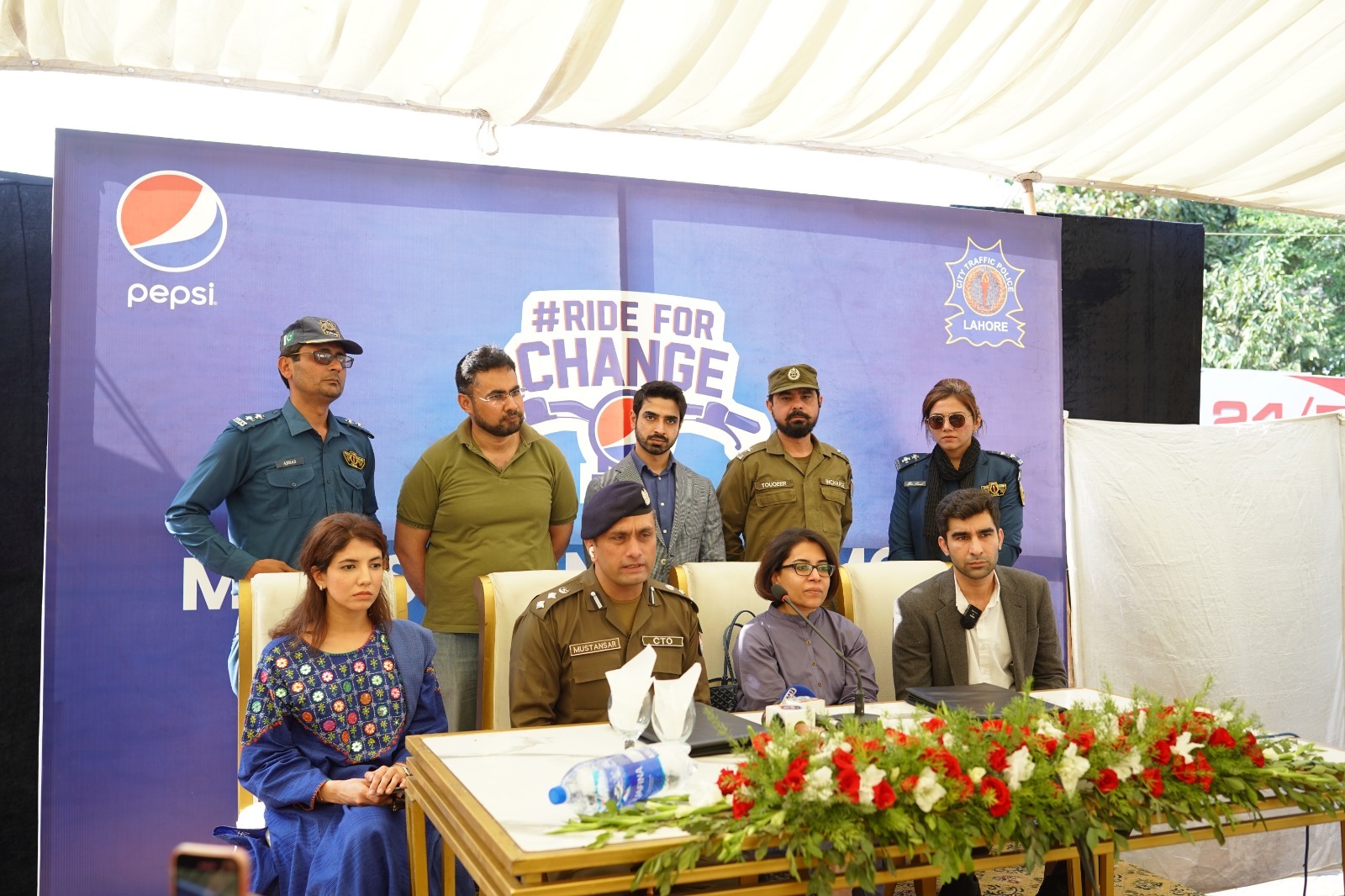 Lahore (Web Desk) PepsiCo, one of Pakistan's leading food and beverage companies, has partnered with the Lahore Traffic Police to provide training and learner's licenses to more than 5,000 female students. women by providing equal opportunities and an unbiased learning platform.
PepsiCo also donated 5 latest electric scooters at the event, these electric scooters will be used in the training program to launch the learning lines and will later be handed over to the Lahore Traffic Police for use in the women's training centers. This campaign will continue for one month, in which the goal is to provide training to 25 to 30 thousand women in 5 major universities in Lahore.
Traffic police chief Mustansar Feroze said, "It is a great pleasure to be a part of such a good initiative, which not only promotes gender equality but also helps us improve road safety." Enables. We assure the PepsiCo team of our full support in imparting training to young girls and facilitating the issuance of learner's licenses. It can lead to a successful career in transportation."
Through this campaign, PepsiCo wants to promote the idea that women should be empowered, self-sufficient and independent to develop society in all directions. like plastic waste collection program, food supply program, clean water access program, career scholarship program and children's education program etc., all these programs have contributed a lot for the betterment of the society.
Ayesha Janjua, Senior Marketing Director, PepsiCo, said on the occasion, "We are very happy to see that
The Why Not Mary Jan movement is loved and appreciated by the youth of Pakistan.
Empowering and normalizing female bikers through our latest campaign is a humbling experience to make a real impact. Now is the time to create an environment for women, free from all kinds of prejudices and stereotypes. Be pure, so they can choose for their freedom and development.