Migmg news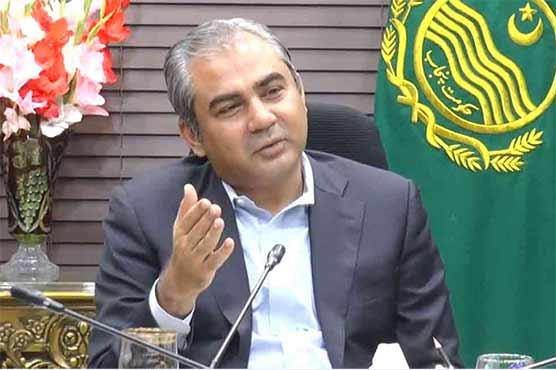 LAHORE: (Web Desk) Jashan Baharan celebrations are proposed in Lahore and Faisalabad.
A review meeting was held under the chairmanship of caretaker Chief Minister Punjab Mohsin Naqvi regarding the arrangements for the Biharan celebrations. and others. Concerned persons participated.
Mohsin Naqvi was given a detailed briefing on the arrangements and programs of Jashan Baharan in Lahore and Faisalabad. In the meeting it was proposed to celebrate Jashan Baharan from March 5 to 12 in Lahore and from March 4 to 12 in Faisalabad.
The meeting was informed that Jashan Baharan includes sports, culture, tourism, music, bird and pet show, firework events, marathon races and cycling competitions will be held in Lahore and Faisalabad as well and children, women, special persons will participate and athletes. , Rahat Fateh Ali Khan, Sahir Ali Bagha and other famous singers will present the music show.
The briefing said that Mahfil Sama will also be organized in Lahore and Faisalabad, Jashan Baharan celebrations will be held at Iqbal Stadium and Faisalabad University of Agriculture, Pakistan, Tajikistan, Uzbekistan and Kyrgyzstan at GC University Faisalabad. the sports event, an exhibition of flower furniture and china will also be held.
The meeting was further informed that there will be special events related to International Women's Day on March 8, women's mushaira, horse dance, camel dance, dairy cow and buffalo competitions, heavy bicycle competitions will be held in Faisalabad. .
There will be a laser light and sound show organized by the City Authority of Lahore walls, attractive cultural floats will be made in the carnival of Lahore and Faisalabad, canals in Lahore and Faisalabad will be decorated and illuminated, special torches of Government College Lahore. In March, more than 7 thousand students will participate, food fairs will also be organized in Jashan Baharan.
Interim Chief Minister Punjab Mohsin Naqvi said that steps should be taken to ensure maximum participation of citizens in the Jashan Baharan event.