Punjab Chief Minister decides to make Murree a district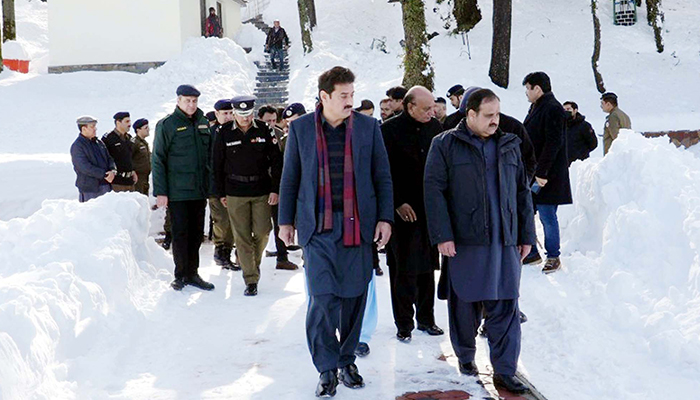 After 23 lives, Bazdar Sarkar woke up and the idea of ​​Murree giving him billions of rupees in revenue in a year finally came to mind.

A meeting chaired by Punjab Chief Minister Sardar Usman Bazdar decided to make Murree a district and also approved construction of two parking plazas and new roads.
The meeting also decided that vehicles and people exceeding the specified limit would not be allowed to enter Murree in future. Upcoming senior officers will be posted in Murree and 2 new police stations will also be set up.
In a meeting held yesterday, the Punjab government has also decided to give Rs 8 lakh to the heirs of those killed in the Murree tragedy.
It may be recalled that Chief Minister Usman Bazdar had taken aerial survey of Murree in a helicopter yesterday.
.
News from قومی خبریں
#Punjab #Chief #Minister #decides #Murree #district