Migmg news
Seven prisoners, all accused in Sidhu Musewala Murder Case, were convicted of murder on Monday, a day after two inmates were killed in a gang fight at the Goindwal Sahib Central Jail in Punjab's Tarn Taran, police said. Those who died on Sunday were also convicted of murdering Musewala.
Those named in the fresh FIR include Manpreet Singh Bau, Sachin Bhiwani, Ankit Sirsa, Kashish, Rajinder Joker, Arshad Khan and Malkit Singh Mama. They have been booked under Sections 302, 307, 148, 149 of the IPC and Section 52 of the Prisons Act.
Mandeep Singh alias Tophan of Batala and Manmohan Singh alias Mohna of Budlad, both of the Jagu Bhagwanpuria gang, were killed in an encounter with the Lawrence Bishnoi group. A third prisoner, Keshav, also named in the Musewala murder case, was seriously injured. Both Bishnoi and Bhagwanpuria are already in jail, charged in connection with the Muzewala murder and other cases.
According to the FIR, Mandeep Singh, Manmohan, Keshav, Manpreet Singh, Charanjit Singh and Nirmal Singh, all from Jail Block 2, went to Block 1 where the other gangsters were lodged.
"Manmohan and Mandeep first attacked the other group with iron rods. After this, the opposing gang member grabbed the iron bars and fought back. In this, Manmohan and Mandeep were killed and Manpreet Bhau, Arshad Khan and Keshav Bathinda were injured," the FIR says.
Read also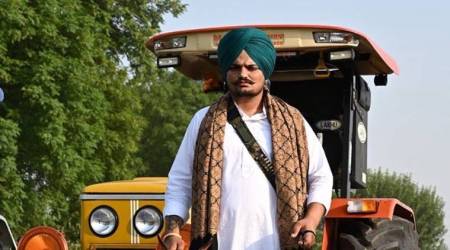 The post-mortem examination was carried out on Monday in the presence of a judge. The preliminary investigation states a head injury as the cause of death for both.
.