News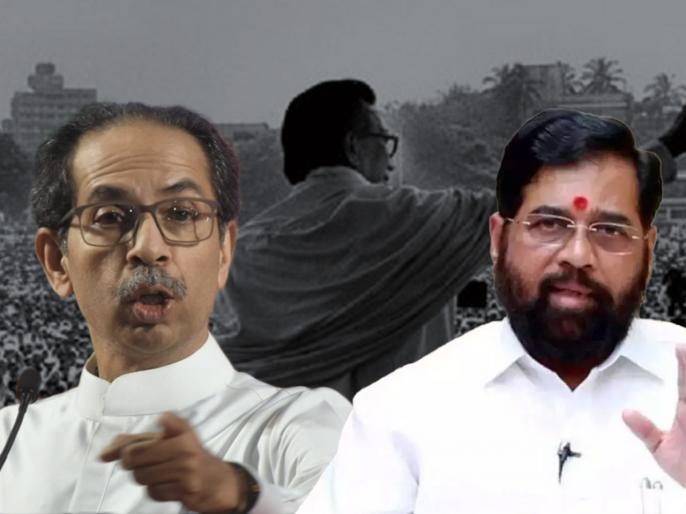 Mumbai: For the past few days, the Shinde group and the Shiv Sena have been exchanging accusations about who will hold the Dussehra Mela at Shivaji Park. Both of these groups had applied for permission at Shivaji Park. Accusations and recriminations are now going on about this. Shiv Sena leader Kishori Pednekar has tweeted an indicator about the Dussehra gathering.
Shiv Sena leader Kishori Pednekar has tweeted. 'Looking forward to the Dussehra gathering, there will be a repeat', Pednekar has tweeted. Kishori Pednekar has reacted to a news channel. In this he has accused the Shinde group. The Shinde group applied to BKC and got permission. But we were denied permission there with some reason. We should have been given permission by the Municipal Corporation on Shivtirtha. Pednekar has criticized that this is a pure dirty trick.
Neither to Thackeray, nor to Shinde; Both groups are not allowed to hold Dussehra gathering at Shivaji Park!
'Two brothers will fight and BJP is watching the fun. Our leadership has exercised restraint, and will exercise restraint because they do not want bloodshed. Kishori Pednekar also said that the young Shiv Sainiks of today do not want to involve them in any case.
Looking forward to Dussehra gathering…..🚩🚩🚩🚩🚩
Will repeat……🚩🚩🚩🚩🚩#caste_gotra_religion#Shiv Senapic.twitter.com/ZYBGy8wdvm

— Kishori Pednekar (@KishoriPednekar) September 22, 2022
Both groups are not allowed!
The Mumbai Municipal Corporation has given a letter to Shinde group leader MLA Sada Saravankar. Permission has been sought from both the groups for the gathering. But if this permission is given to any one group, law and order problem may arise in the area, so we are denying permission to both the applicants, said the letter given by the Municipal Corporation.
"In two and a half years the three of them have not been able to finish me, and will not be finished again."
Shiv Sena has approached the Bombay High Court regarding the Shivaji Park Maidan permission. 40 MLAs rebelled along with senior Shiv Sena leader Eknath Shinde and formed the government with the BJP. Due to this it is now being said that there has been a vertical split in the Shiv Sena. Now, the Mumbai Municipal Corporation elections are going to be held in a few months. Against this backdrop, the political atmosphere in Mumbai has started heating up.
Web Title: bmc denied permission to hold dussehra rally at shivaji park shiv sena leader kishori pednekar tweet
Get Latest Marathi News , Maharashtra News and Live Marathi News Headlines from Politics, Sports, Entertainment, Business and hyperlocal news from all cities of Maharashtra.
.