News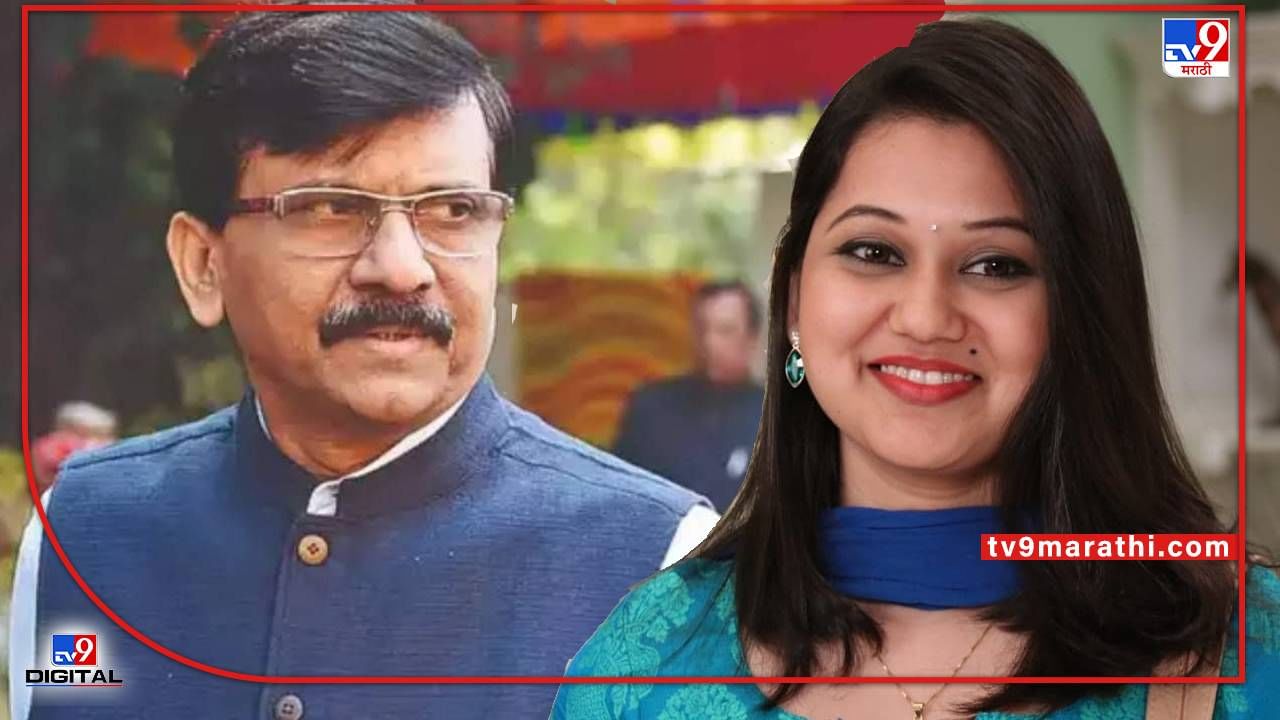 These are intoxicated people, ignore them; Raut's criticism without mentioning Ketki Chitale's name
Image Credit source: tv9 marathi
Sanjay Raut on ketaki chitale: Ketaki had made a wrong statement about the intermediate Ambedkarite community. Sachin Kharat has demanded immediate expulsion from the state for making such statements.
Mumbai:
Actress Ketki Chitale to NCP's Sarvesarva Sharad Pawar (
sharad pawar
) Has caused controversy by sharing offensive posts. Ketki Chitale's (
ketaki chitale
) This post is being criticized from all levels. Shiv Sena leader Sanjay Raut (
Sanjay Raut
) Has also criticized Ketki without naming him. Ignore her. Some people are as big as the Himalayas. Some people shine so brightly in the sun. Spitting on the sun or pointing towards the Himalayas does not diminish the importance of the Himalayas and the sun. These are all drunk people. Someone has given them a different kind of intoxication. They should be ignored. In Maharashtra, there are such small insects everywhere in the country. Raut has criticized that if the window is opened, the wind blows away such insects. He made the remarks while interacting with the media.
Sanjay Raut also reacted to the controversy over Hindi language. My party and I respect the Hindi language. In Parliament, I speak only Hindi. Because the country should listen to me. Hindi is the language of the country. So this language should be respected. Union Home Minister Amit Shah should accept the challenge of one language, one constitution and one statement, Raut said.
Deport Ketki from the state… Sachin Kharat
Meanwhile, Ripai leader Sachin Kharat has also criticized actress Ketki Chitale. Actress Ketki Chitale seems to have criticized Sharad Pawar in very derogatory language. Pawar is working to bring the Bahujan Samaj in the state of Maharashtra into social, educational and cultural flow by working on the ideas of ryate kings Shivaji Maharaj, Sambhaji Raje, Phule, Shahu and Ambedkar. This causes stomach ache in some people. But the women's commission should take note of the post made by actress Ketki Chitale. Ketki had made a wrong statement about the interim Ambedkarite community. Sachin Kharat has demanded immediate expulsion from the state for making such statements.
What did Ketaki Chitale say?
Ketki Chitale has criticized Sharad Pawar on Facebook. Pawar has been criticized in the language of Oh Ture. Ketaki's Facebook post is as follows
Tuka says Pawar Don't blow mouth spray || Eighty is now Urak | Waiting for the hell to fall Seventeen times salivation || Measures of strength | He is also your father's father || Brahmins are jealous of you Who are you You are a mosquito Full of your sins | Gossip! If not, it will happen Free to eat. | Wakadam zhalam tujhan thobad || Yala orbad him orbad | You are a liar -Advocate Nitin Bhave
.