News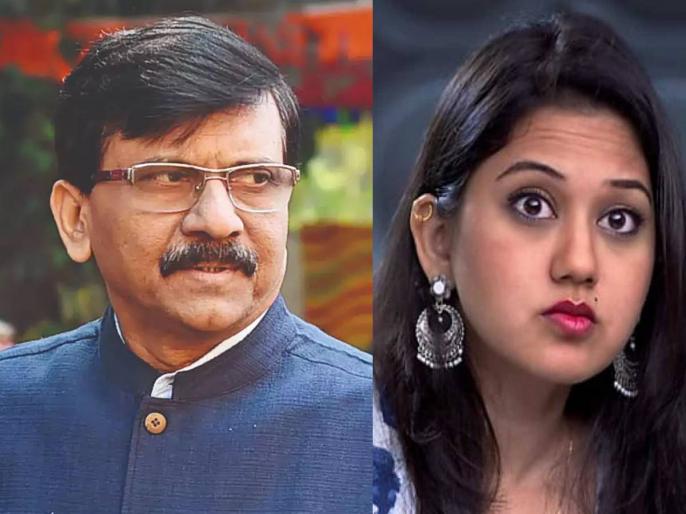 Mumbai-
Actress Ketki Chitale's offensive post on social media about NCP President Sharad Pawar has created controversy. NCP leaders have also lodged a complaint against her at the police station. When Sanjay Raut was asked about this post, he has criticized it in harsh words. "Ignore such people. They are all drug addicts. Someone has given them a different kind of drug. They should be ignored," said Sanjay Raut. He was talking to media persons in Mumbai.
"Some people are like the Himalayas. Some people shine like the radiance of the sun. If one spit on the sun or if one looks at the Himalayas, the importance of the Himalayas and the sun does not diminish. And there are such tiny insects in the country. When the window is opened and the wind blows, they will fly away with the wind, "said Sanjay Raut.
Treat everyone at today's meeting!
Speaking about today's public meeting of Shiv Sena, Sanjay Raut strongly criticized the opposition. "Some people are working to destabilize the state. This stomach ache and heartburn will be treated in today's meeting. I don't know who has the booster dose. But we will have the master blaster dose," said Sanjay Raut.
Uddhav Thackeray's meeting today will clear up the debris, fog and turbulence in Maharashtra. The sky in Maharashtra will be clear. A saffron bow will be seen in the sky. The state and Shiv Sena are following Chhatrapati Shivaji Maharaj's ideas. There are some hurdles. It is abdominal pain. Inflammation will be treated properly in today's meeting. Who knows the booster dose. But the master blaster dose will be ours. We have shot blasting. We have pure blaster dose. "
Web Title: shiv sena mp Sanjay Raut comment on actress Ketki Chitale post on ncp cheif sharad pawar
Get Latest Marathi News , Maharashtra News and Live Marathi News Headlines from Politics, Sports, Entertainment, Business and hyperlocal news from all cities of Maharashtra.
.