Migmg news
The developers who operate and maintain the Solana blockchain are trying to restart the crypto network after a technical issue caused several hours of downtime over the weekend.
It is the latest in a series of stoppages, technical issues and processing issues that have plagued Solana since his 2020 debut. Last October, the blockchain underwent a similar reboot process after a glitch caused an extended outage.
So-called validators, the computers that run the blockchain and handle transactions, are in the process of restarting the network. The official Twitter account associated with the blockchain cited an issue during a software upgrade as prompting the need for a reboot.
Problems encountered during the upgrade sent the blockchain into what's called "voting-only" mode, according to Austin Federa, head of strategy and communications at the Solana Foundation, a nonprofit that helps support the blockchain. While that usually allows any problems to be resolved quickly, this time the blockchain was unable to recover. That meant the network had to undertake a complete reboot, he said.
A failsafe "vote-only" means that most of the blockchain's transactions are essentially at a standstill, according to a tweet by Richard Patel, a software developer at Firedancer, a Jump Crypto-backed project focused on improving Solana's performance.
Solana has been dubbed the "Ethereum killer" by its backers because it offers lower transaction fees and faster processing speeds. Blockchain supports various types of crypto-applications, including lending, trading, and non-fungible tokens. Among its staunchest champions was Sam Bankman-Fried, the founder and former chief executive of the bankrupt FTX exchange.
Following Bankman-Fried's arrest and the collapse of FTX and its sister firm Alameda Research, those close ties have tarnished Solana's perception as a network and sent the price of its native SOL token to record lows.
The Solana Foundation disclosed that it had approximately $1 million in cash or cash equivalents deposited with FTX prior to the bankruptcy filing.
Solana's founders told Bloomberg News last December that they were doing everything they could to cut all ties to Bankman-Fried, FTX or Alameda.
Read also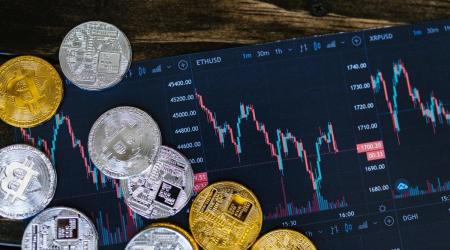 The price of SOL was hovering just below $22 as of mid-afternoon in New York, compared to near-record lows of around $10 in January.
.