News
Mumbai-
Actress Sonali Kulkarni has married her husband Kunal Benodekar for the second time in London, UK. The couple, who got married in court last year, remarried on May 7 to mark their first wedding anniversary.
The couple got married in a temple in Dubai in the presence of very few people and then registered. His family and friends had seen his wedding on video call. But now the whole family was present at the wedding in London. The actress tweeted, "Finally we did." Gave such a caption.

Although the couple did not share any photos of their Christian wedding, a photographer posted a photo of their wedding. This photo shows Sonali in a white wedding gown. Kunal is wearing a black suit.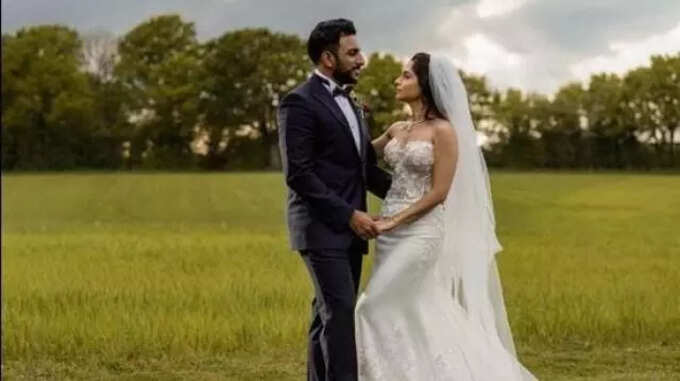 In a note, Kulkarni wrote, "The lockdown forced our marriage to be postponed twice and it was canceled for the third time. I was stuck in Dubai and that is why we decided to get married by registration. Our parents and other family members could not travel, so they watched the wedding via zoom call. We got married on May 7, 2021 last year, hoping that when the situation improves, all the family will come together and celebrate the joy of marriage. This year, on the occasion of our first wedding anniversary, we got married in front of our families in a very pompous, traditional Marathi manner. What happened, how it happened, where it happened, we will share everything soon. '
.