Migmg news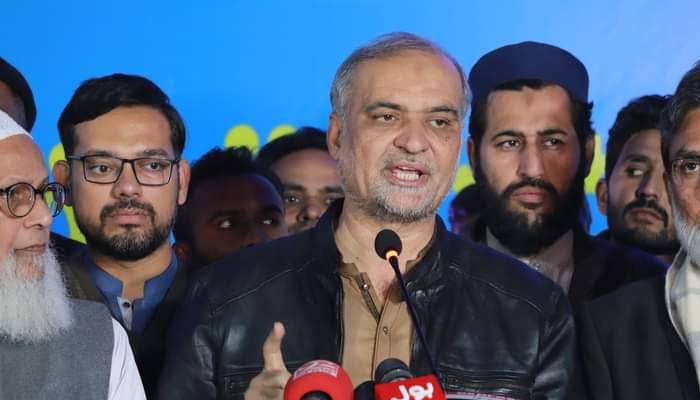 Amir Jamaat-e-Islami Karachi Hafiz Naeem-ur-Rehman says no conspiracy of People's Party will succeed, Mayor of Karachi will be from Jamaat-e-Islami.
In a telephonic address from the building convention in Karachi, Amir Jamaat-e-Islami Pakistan Sirajul Haque said that the citizens of Karachi were exploited for 75 years, the people of Karachi trusted Jamaat-e-Islami in the local elections, but Sindh government and elections are a shame .The commissions do injustice to the city.
Siraj-ul-Haq said that the struggle of Jamaat-e-Islami is to give honest and fair leadership to the country, we want the people of Pakistan to live a good life and be successful in the afterlife.
Amir Jamaat-e-Islami Karachi Hafiz Naeem-ur-Rehman said that the process of construction and development of Karachi has been stalled by not holding local elections. Disappointed by this robbery, the people of Karachi trusted the Jamaat-e-Islami, but now there is a conspiracy to change the results of the local body elections.
Hafiz Naemur Rehman said that why the Election Commission waited for two months to hold elections in 11 vacant seats, now the purpose of holding the elections in Ramadan is to keep the polling station low and try to get a favorable result, but the people are planning this conspiracy it will not be allowed to succeed.
.