Migmg news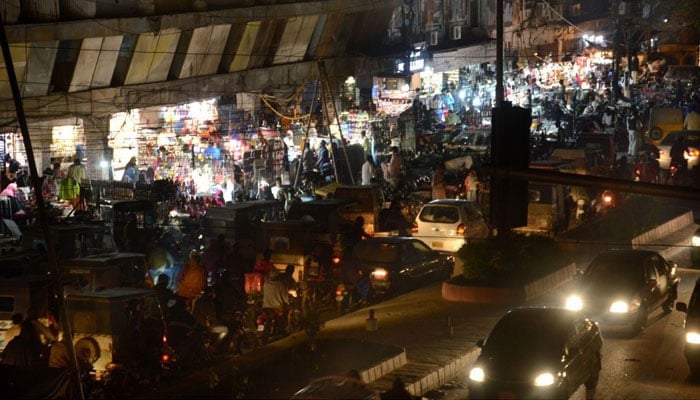 Government's decision to close bazaars in Karachi at 8:30am could not be implemented, bazaars remained open even after 9am.
Commissioner Karachi has directed the Deputy Commissioners to close the markets in the city at 8:30 am. To control the power crisis, the Commissioner Karachi has written a letter to the Deputy Commissioners on the instructions of the federal government.
The letter said malls and markets should be closed at 8:30 p.m., but after 8:30 p.m., most markets in the city are normally open.
Walking through the markets, and the citizens were busy shopping.
Sadar, Bokhari Bazar, Mobile Market, Regal, Electronics Market were seen open while no one reached the markets to enforce the shop closure orders and business activities continued as normal in the markets.
.