Migmg news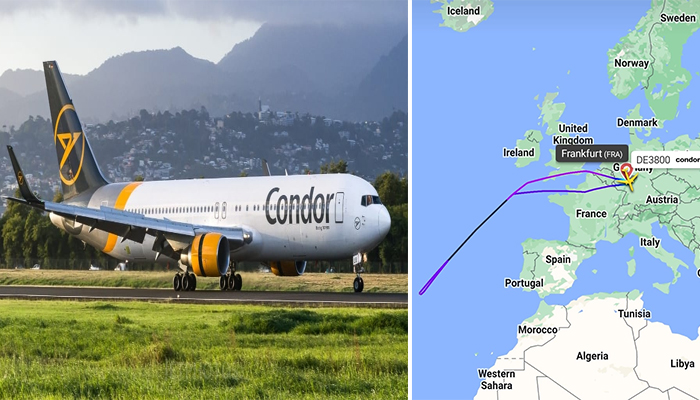 The flight from Germany to Guadeloupe returned to Frankfurt after 8 hours instead of reaching its destination.
Condor Airlines flight DE 3800 departed at 1:13 am local time yesterday from Frankfurt Airport in Germany for Pointe-à-Peter on the French-administered island of Guadeloupe.
The Boeing 767 had been traveling for four hours at a normal altitude of 35,000 feet and at a speed of 850 km/h when the pilot made a U-turn in the Azores, exactly 4 hours after takeoff.
The plane landed safely at Frankfurt airport after 8 hours and 10 minutes of flight.
Aviation experts who followed this flight live continued to make various analyzes on social networks, but later the unconfirmed reason for the extreme weather conditions at the destination came to light.
.