Migmg news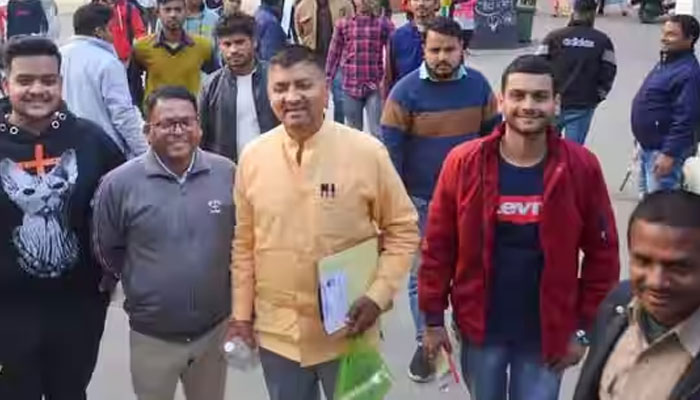 The 51-year-old man holding the clipboard and pen is Rajesh Mishra, a former BJP member, heading to the exam hall not to take the young students' exam, but to take the 12th exam himself.
According to Indian media reports, political activist Rajesh Mishra says that the students who came to take the exam were at first surprised to see him, but then they were happy to learn that a politician from their area was participating in the exam with them. .
It should be remembered that Rajesh Mishra got ticket from BJP in 2017 and served the people by winning from Bitrichenpur constituency of Bareilly but last year his political party refused to give him ticket.
Later, despite all the busyness, Rajesh Mishra started preparing for the exams only thinking that he has to appear in the 12th exam.
He said while giving an interview to the Indian media that he was taking the 12th exam so that he could complete his education and become a lawyer.
He also said that as an MLA I realized that a large number of people, especially those who are financially weak, do not get justice because they cannot afford a good lawyer.
He said I want to study law to help such people, for which it was necessary to pass 12th standard, then I will get educated and study as a lawyer despite my interest in science.
He also said that in this journey to complete his education, he will get a chance to better connect with youth circles.
.