Migmg news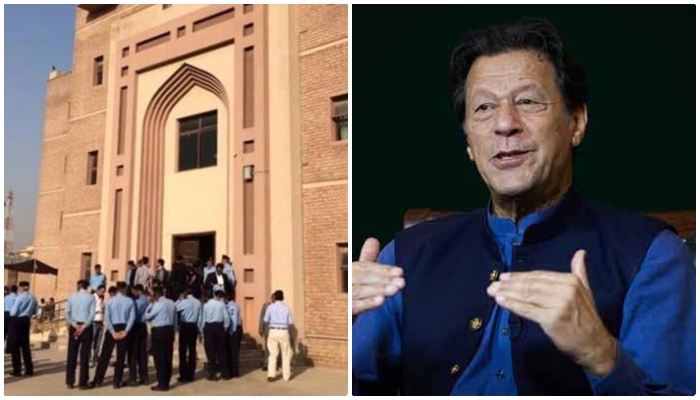 The appearance of former Prime Minister Imran Khan's court was changed yesterday.
The hearing of the Tosha Khanna case was shifted to the Court Complex and now the hearing of the Tosha Khanna case against him will not be held in Court F8.
Imran Khan will appear tomorrow in Court Complex G11 instead of Court F8.
The Chief Commissioner shifted the court complex from the courtroom using the powers.
According to the notification, Tosha Khanna vs Imran Khan case will be heard in Court Complex Number One.
The notification states that the venue of the case has been transferred only once.