News
Mahagauri is worshiped on the eighth day of Navratri. On the eighth day of Navratri, the 8th form of Mahagauri, Mata Rani is worshiped.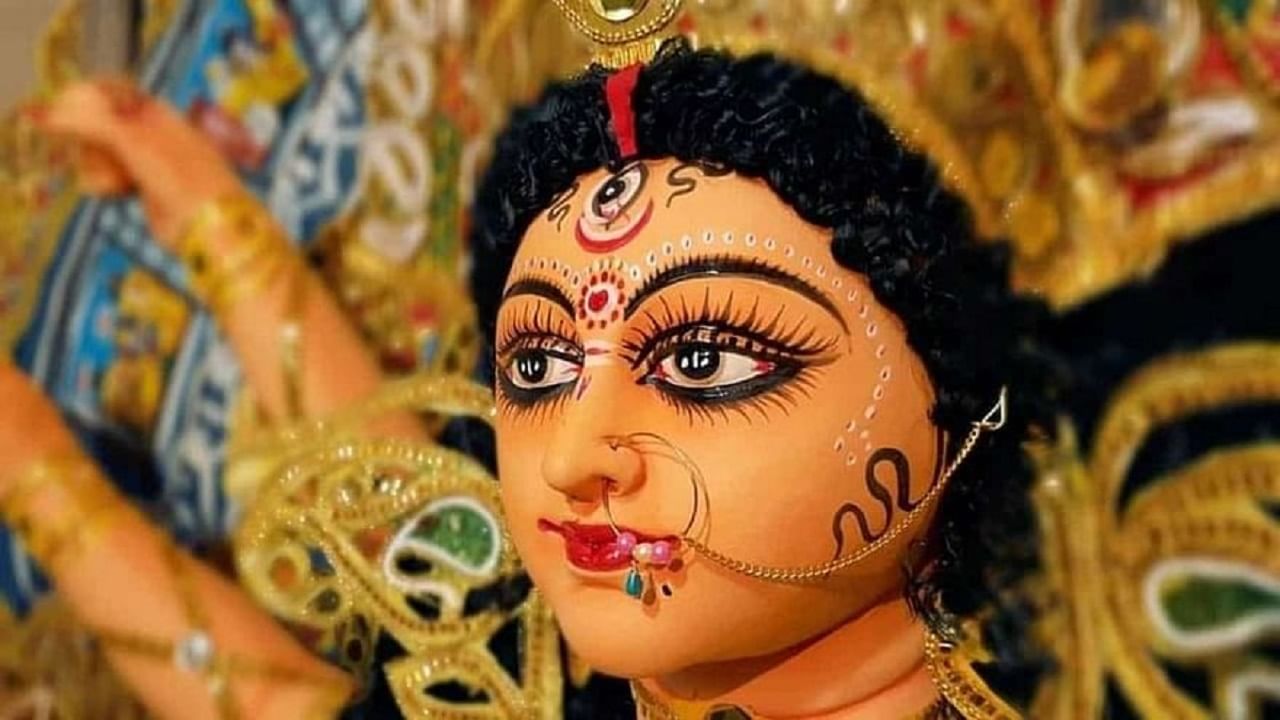 Goddess-Durga
Mumbai: Navratri (Navtari) Mahagauri is worshiped on Ashtami. On the eighth day of Navratri, the 8th form of Mahagauri, Mata Rani is worshiped. This Chaitra Navratri today is Ashtami (Astami) The date is April 9, coming Saturday. According to a legend, Goddess Mahagauri had undergone rigorous penance to attain Lord Shiva. So his body turned black. When Lord Shiva appeared to Goddess Mahagauri, by her grace her body was restored. She was later renamed Gauri. Goddess Mahagauricha (Mahagauri) The color is milky white, due to her pride she is called Mahagauri. Goddess Mahagauri is considered to be an unbroken fruit. It is believed that worshiping Him washes away all human sins. Mahagauri removes all the troubles of His devotees. Today we will introduce you to Mahagauri's Pooja Method, Pooja Mantra.
Benefits of worshiping Mother Mahagauri
Worshiping the Mahagauri form of Mother Durga is very beneficial. Proper worship of this form of mother removes obstacles in marriage and fulfills the desire of the desired spouse. Apart from this, obstacles related to Venus are removed and happiness is achieved in life.
The method of worshiping Mahagauri
After bathing in the morning, worship Goddess Gauri by wearing yellow or white clothes. Put a lamp in front of a picture or idol of mother and meditate on her. Offer white or yellow flowers to the mother in worship. Yellow or white sweets should be offered as an offering. After this chant the mantras of Goddess Mahagauri.
Yoga
According to the calendar, April 9, Saturday is Chaitra Shukla Ashtami Tithi. Mahagauri is worshiped on this day. Worshiping Mahagauri is believed to bring peace to God Shani.
Spell
Om Devi Mahagaurya Namah
Shweta Vrishesamarudha Shwetambaradhara Shuchih
Mahagauri Shubham Dadyan Mahadev Pramodada
Or Goddess Sarvabhuteshu Maa Mahagauri Rupena
Sansthata Namastasya Namastasya Namastasya Namo Namah
Related news:
Gunratna Sadavarte: I could be killed, serious allegations of Gunaratna Sadavarte from Gavdevi police station
St Workers Agitation: BJP protests the agitation at Sharad Pawar's house, leaders from Fadnavis to Shelar say
ST Andolan Mumbai: ST workers hit Sharad Pawar's house! Transport Minister warns of action
.