Migmg news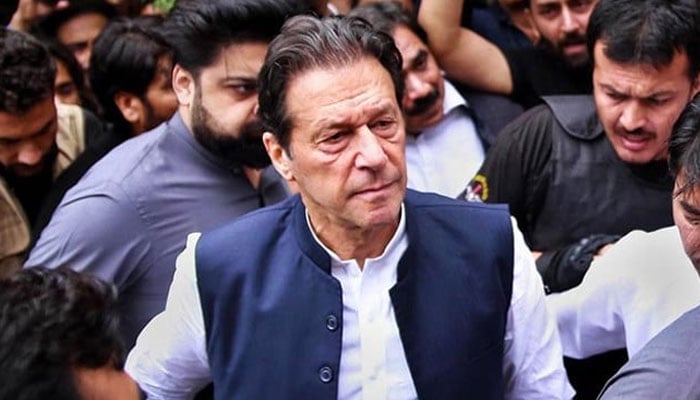 The hearing of Tosha Khanna case against Pakistan Tehreek-e-Insaf Chairman Imran Khan will be held today, Imran Khan will appear in Court Complex G11 instead of Court F8.
PTI Chairman Imran Khan will come to Islamabad today and appear before the court of Additional Sessions Judge Zafar Iqbal on prosecution summons in the Tosha Khanna case.
According to Chief Commissioner Islamabad, the hearing of the case has been transferred from the district court to the court complex.
On the occasion of Imran Khan's appearance, security will be on alert around the court complex, only relevant and restricted persons will be allowed to enter the court complex, while a complete ban on the entry of PTI workers has been introduced.
Apart from this, after Islamabad, section 144 has also been implemented in Rawalpindi district, according to which gatherings, meetings and gatherings of jagars will not be allowed.
It should be noted that a criminal complaint against Imran Khan was filed on November 21 last year. Justice Zafrakbal issued notices to the parties on 22 November, on 12 December, the criminal proceedings against Imran Khan in the Tosha Khanna reference officially commenced and on 15 December, the court declared the petition admissible and issued summons notices to Imran Khan.
But Imran Khan did not appear in the court on January 9 and filed several requests for exemption from attendance, the court first set a date of January 31 to charge Imran Khan, which has not yet been implemented.
.