Migmg news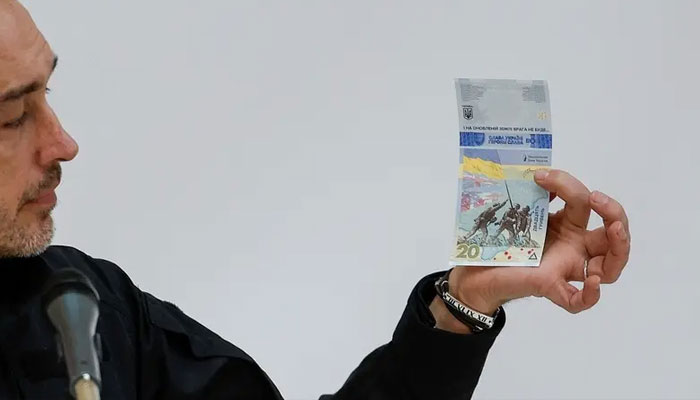 Ukraine issued a special note on the occasion of one year since the Russian invasion.
It should be noted that on February 24, 2022, Russia invaded Ukraine and declared war.
According to the British news agency Reuters, more than 42,000 people have died in the Russian-Ukrainian war since last year, while more than 56,000 civilians have been injured and 15,000 people are still missing.
However, Ukraine's central bank released a commemorative note on Thursday to mark the one-year anniversary of the Russian invasion.
According to reports, the central bank has issued a special 20 Ukrainian hryvnia currency note, one side of which shows three soldiers raising the national flag.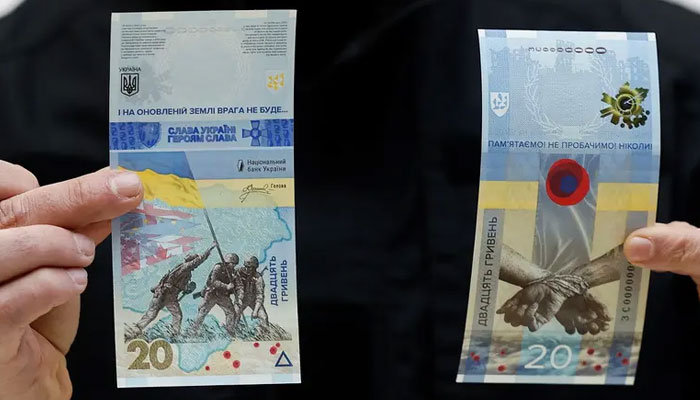 On the other side of the note is an image of two hands tied with a rope, allegedly signifying war crimes.
According to reports, the governor of the National Bank of Ukraine said that on the occasion of the one year anniversary of the war, we decided to issue a commemorative note that reflects the feelings, content and famous things of the year on a small piece of paper.
Central bank officials said it took about eight months to design and develop the note.
.