News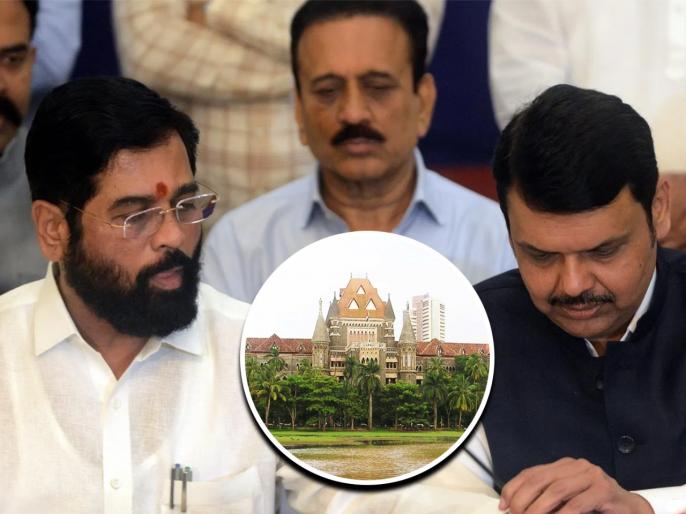 Mumbai: Although more than a month has passed since the formation of the new government of Chief Minister Eknath Shinde and Deputy Chief Minister Devendra Fadnavis, the state cabinet has not been expanded. While on the one hand the opposition is criticizing this, now on the other hand the Bombay High Court has given a good hearing to the new Shinde-Fadnavis government. What is the point of giving an order if the order is not going to be implemented? Shouldn't there be a Home Minister for the implementation of the order? The High Court made such a difficult comment on the ground that the state currently does not have a Home Minister.
The court made the difficult remark while hearing a plea of ​​a lawyer seeking an order to the state home minister to hear an appeal against the Thane Police Commissioner's order denying arms licence. The petition filed by Amritpal Singh Khalsa was heard before a bench of Justice Revati Mohite-Dere and Justice Sharmila Deshmukh. After the court's remarks about the Home Minister at that time, Khalsa told the court that they cannot keep the cases pending on the rights of the citizens.
Information that the swearing-in ceremony has been cancelled
The court adjourned the hearing on the petition. Khalsa also drew the court's attention to the fact that news of cabinet expansion and swearing-in of ministers was being reported daily. The public prosecutor informed the court that the oath was cancelled. In January 2020, Khalsa had applied to the Thane Police Commissioner for an arms license. Under the Arms Act, the Commissioner of Police is empowered to grant this licence. However, no decision was taken on their application and it was kept pending for 407 days from the filing of their application till the filing of the petition, Khalsa has claimed in the petition.
Meanwhile, Khalsa petitioned the High Court in 2021. As they deal with some sensitive cases, their lives may be in danger. That is why he had applied to the Police Commissioner and demanded to issue a weapon license. Thane Police Commissioner rejected Khalsa's application on 17 June 2021. Hence Khalsa filed a petition challenging this order. On March 15, 2022, while disposing of Khalsa's petition, the court allowed them to appeal to the state Home Minister against the order of the Commissioner of Police. The court also clarified that if the Khalsa appeals, the Home Minister, who is the appellate authority, will hear and decide on their application as soon as possible. But since the appeal is pending there too, Khalsa has again approached the court to order the Home Minister to hear it.
Web Title: Mumbai High Court slams Eknath Shinde and Devendra Fadnavis over vacant post of Home Minister in state
Get Latest Marathi News , Maharashtra News and Live Marathi News Headlines from Politics, Sports, Entertainment, Business and hyperlocal news from all cities of Maharashtra.
.